By Cindy Hemper
Today, thousands of film festivals take place around the world from high-profile festivals such as Sundance Film Festival and Slamdance Film Festival, both in Park City, Utah, to horror festivals such as Terror Film Festival in Philadelphia and the Park City Film Music Festival, the first U.S. film festival dedicated to honoring music in film.
For the past 20 years, Erie is no different and has served as the home of the Great Lakes International Film Festival, North East Pennsylvania's first film festival to be established in our region. Over the years GLIFF has played host to well over 1,000 independently produced films of all genres, numerous celebrities like music superstar Dizzy Reed of the legendary Gun N' Roses, along with Dirk Benedict, and cult icons such as Lloyd Kaufman, Gunner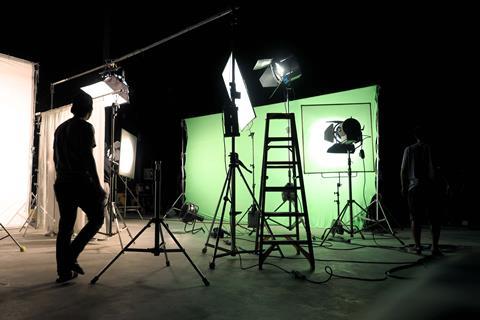 Hansen, and Mark Borchardt to name only a few.
Just 2 weeks ago the Great Lakes Staff announced its film lineup which will include more than 80 films from in excess of 80 countries including India, Canada, France, Poland, China, Norway, Australia, Russian Federation, Denmark, the Netherlands, Ireland, Israel, Switzerland, Austria, Latvia, Turkey, Nigeria, Azerbaijan, Egypt, Croatia, Indonesia, Nicaragua, Sri Lanka, Nepal, and of course the United States, along with so many more, all to be screened over the course of the 10-day event.
As a landmark achievement in 2019, the Great Lakes International Film Festival holds the record for the most films selected and screened in any festival worldwide to date. "Our entire Festival team is very honored and proud to not only have achieved such a monumental statistical benchmark but to have done so with such a remarkable number of extraordinarily high caliber and diverse films", said Festival representative Brian Sparks.
Over the past 20 years, and since the Festival's inception, the Great Lakes International Film Festival has both always strived to present the finest films from the brightest and most talented Filmmakers that the world has to offer, while simultaneously inspiring the already rich climate of artistic culture that the peoples of Erie and the surrounding areas already have fostered in our Community. Sparks added, "Without the loyalty and support of the Erie Community our Festival could not have survived and prospered as we have over the years, we truly thank them all so very much".
"While many details are still a bit up in the air, screening schedules that include our virtual presentations will be published on our website as soon as they are finalized", said Festival representative Brian Sparks.
Along with more than 80 of these best films from around the world, this year's Festival will include live screening of award-nominated films that will be hosted in the historic Renaissance Center on State Street tonight and tomorrow evenings. "Everybody should definitely want to come out for the film Fest, these films are the best of the best, and nothing beats watching films in a live festival environment", said Sparks.
Please visit www.greatlakesfilmfest.com for more information on film selections, film presentations, schedules, and other particulars.