'Dancing at Lughnasa' Comes to Mercyhurst Stage
The Mercyhurst Theatre Program, under the directorship of Brett D. Johnson, Ph.D., opens its 2015-2016 season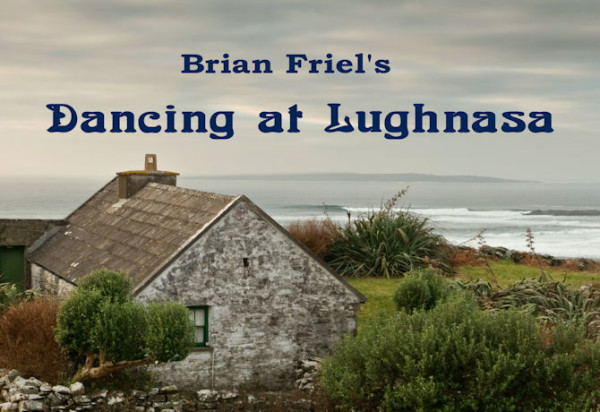 with a production of Brian Friel's ravishing memory play Dancing at Lughnasa.
Performances are Thursday through Saturday, Aug. 27-29, at 8 p.m. and Saturday through Sunday, Aug. 29-30, at 2 p.m. in Taylor Little Theatre on the Mercyhurst campus.
Widely regarded as Friel's masterpiece, Dancing at Lughnasa is the story of five unmarried sisters eking out their lives in a small village in County Donegal, Ireland. The action is told through the memory of Michael, the illegitimate son of one of the sisters, as he remembers three weeks in August 1936.
That summer, Michael's elderly uncle returns after serving for 25 years as a missionary priest in a Ugandan leper colony, and his father, a charming Welsh drifter, strolls up the lane for two brief, unexpected visits. The other remarkable event in the Mundy household that summer is the arrival of a wireless set, emblazoned with the name Marconi. The far-off music summoned by the radio disrupts the monotony of their drab, impoverished existence, as does the offstage festival alluded to in Friel's title. The Mundys' neighbors honor the pagan god of the harvest, Lugh, with dancing and other rituals beyond the bounds of the sisters' own Irish Catholic notions of moral rectitude.
Dancing at Lughnasa is marked by Friel's beautiful language and the rich storytelling that characterizes Irish literature, but its overwhelming power comes from the playwright's ability to express the verbally inexpressible through gesture and music. The frustrated romantic longing between Michael's young mother, Chris, and his ne'er-do-well father, Gerry, is captured in their Fred-and-Ginger two-step to the radio's outpouring of "Dancing in the Dark"; the unacknowledged paganism of Father Jack, who has trouble retrieving his English vocabulary after 25 years of speaking Swahili, is articulated through his banging two sticks together in a Dionysian frenzy; and, in the play's most indelible scene, the Mundy sisters' suppressed sexual and political energies erupt in a frenzied dance when a blast of Celtic music on the radio transforms the kind, sensible women into shrieking banshees.
Dr. Doug Powers, associate professor of theatre at Susquehanna University, who directed last season's production of The Tempest for the Mercyhurst Theatre Program, returns as guest director. "Dancing at Lughnasa is a metaphor for Ireland itself," Powers notes, "with families breaking apart, emigrating to far-off lands. And, as the saying goes, 'You can't go home again.' But Friel also seems to be saying that, ironically, home is always with you, in your heart."
Dancing at Lughnasa features eight Mercyhurst students: Michael Rowe (Michael), Sarah Krempasky (Kate), Tonya Lenhart (Maggie), Bethany Sulecki (Agnes), Brianna Carle (Rose), Sarah Creighton (Chris), Luke Ballantyne (Gerry) and Maxton Honeychurch (Jack). The creative team includes set designer Aaron White, lighting designer Madeleine Steineck and production stage manager Kathryn Schmitt.
Tickets are $10 for adults, $7 for senior citizens/students, and $5 for youths and Mercyhurst students with ID. All performances are general admission, with doors opening 30 minutes prior to curtain.
You can reserve tickets by calling 814-824-3000 or by visiting the box office in the lobby of the Mary D'Angelo Performing Arts Center, which accepts cash and credit cards. Tickets will also be on sale at the theatre beginning one hour before curtain (cash only).
For more information, visit miac.mercyhurst.edu/events/dancing-at-lughnasa/.