Gathering in the Woods, Keeping the Beats Go On
By Lucas Scotts
This weekend, Friday July 21th – Saturday July 22th, marks the 37nd Annual Gathering at Chaffee's and still as fresh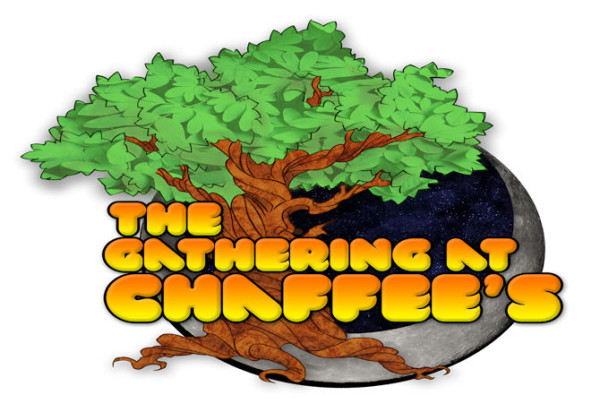 as it was its opening weekend. Located at 8296 Mill Street, Girard, at a location as amazing as a world where fairies dance with hippies and waterfalls sparkle like diamonds.
Most music festivals were started after a group of friends were sitting around and decided to have a small get together, but as small parties go, they turn into bigger ones. The Chaffee Gathering was started as a birthday party, one that was decided upon to be a party for everyone not just the birthday boy! A celebration of music and life, with its continuous circle among us all, healing and providing hope within each of us.
As with past years the Chaffee Gathering donates proceeds to nonprofit organizations and this year's festival will benefit Juvenile Diabetes Research Foundation and The Children's Advocacy Center of Erie County.
Juvenile Diabetes Research Foundation (now known as JDRF) is a charitable organization dedicated to funding type 1 diabetes research (T1D). JDRF's stated mission is "to improve the lives of all people affected by T1D by accelerating progress on the most promising opportunities for curing, better treating, and preventing T1D."
Since inception in 1970, JDRF has contributed over $1.9B to T1D research and including $98M in 2014. JDRF uses over 80% of its expenditures to support research and research-related education.
The Children's Advocacy Center opened its doors on June 1, 2001 to provide services to children in Erie County who have made allegations of sexual or physical abuse. Referrals to the CAC primarily come from the Office of Children and Youth and from the police. Children are interviewed at the Center in a child-friendly environment. The CAC was created to make the system easier for children to navigate, and to foster enhanced coordination and linkages between all the adult professional systems that come into play when a child is abused. The CAC is not a government organization. As a non-profit organization, it is totally reliant on grants, donations and fundraising events.
With the generous donations from the Chaffee Gathering made each year, these organizations are able to improve their services and continue their dedication in providing the care to the children they have set out to help.
The 2017 Chaffee Gathering has brought us an unbelievable, going to keep you dancing all day and all night highly popular list of bands. Taking the stages this weekend they will be featuring Tropidelic, Spiritual Rez, ekoostik hookah, Mister F, Chestnut Grove, Vibe & Direct, Steve Trohoske's Art Groupies, Eric Brewer & Friends, Six Year Stretch and Claire Stuczynski, The Bees Trees, This American Song, The LEC, and More.
There will be a Volleyball Court, Kids Playground and Food Vendors. Please be sure to bring your tents, chairs and all camping gear for this musical fun filled extravaganza weekend.
Dogs are welcome however, they must be tied or on a leash at all times. Be sure to provide plenty of water and shade for your pet.
As with past years, please follow all rules that are provided. They would like for everyone to be safe and have fun.
Ticket prices include parking and camping and kids under 12 are free! For more information on ticket prices, the festival and contact info, please visit www.thegatheringatchaffees.com