Legendary American Ballerina to Visit Erie
Barbara Sandonato, the celebrated leading dancer and nationally esteemed Master Teacher, will be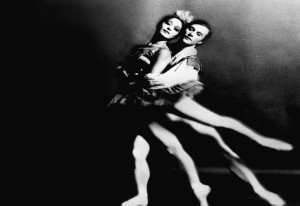 teaching two days of classes followed by a Master Class at the Patterson School of Ballet on February 6-7, 2015. Ms. Sandonato trained at the Lorna London School of Ballet in Larchmont, NY, and received a scholarship to study at the School of American Ballet. She was the first dancer to join Barbara Weisberger at the Pennsylvania Ballet as it formed in 1962. Ms. Sandonato remained Principal Dancer with that company until 1977, except for a one-year stint with the National Ballet of Canada where, as a principal, she performed with Rudolf Nureyev. She won the Bronze medal at the prestigious Fifth International Ballet Competition in Varna, Bulgaria in 1970.
In great demand as a teacher, Ms. Sandonato has taught at the University of the Arts, Point Park College, SUNY Purchase and Barnard College. She has also been a faculty member at the Pennsylvania Ballet, Central Pennsylvania Youth Ballet, Ballet Academy East, STEPS on Broadway, Alvin Ailey American Dance Centre, Philadanco, Princeton Ballet, Stamford City Ballet School and Pittsburgh Ballet Theatre School.
The Patterson School of Ballet welcomes legendary American Ballerina Barbara Sandonato to teach two days of classes, followed by a Master Class on Saturday, February 7, 2015 from 2:30-4:00. For more information or to Pre-Register, please contact the Patterson School of Ballet at info@PattersonSchoolofBallet.com or (814) 833-3919.