By Cindy Hemper
This past Thursday, September 21st., and with more than 170 films selected and set to screen, the United Arts Media Group kicked off its 16th edition of the Great Lakes International Film Festival here in Erie Pennsylvania.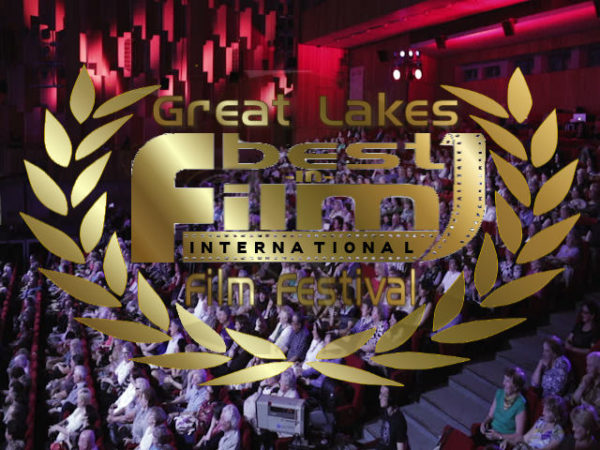 Among the many wonderful claims to fame that Erie can brag about including its rich arts culture, the vibrant and electrifying music scene, and much like Park City Utah, Erie boasts a rich and diverse film community that is anchored by the Great Lakes International Film Festival that Kicks off its 16th year of presenting the finest films the world has to offer.
With films from not only the United States, but from all over the world that include selections from France, Belgium, India, United Kingdom, Japan, Russian Federation, Islamic Republic of Iran, Ireland, Israel, Brazil, Saudi Arabia, Austria, Germany, Turkey, Canada, Malta, Spain, Australia, Sierra Leone, Switzerland, Ecuador, Serbia, Netherlands, Taiwan, China, Sweden, Portugal, South Africa, and Greece, the Great Lakes International Film Festival is certainly bringing a world of stories and films to the shores of Erie.
For the first time since its inception, the GLIFF has a new Executive Director, Kelly Hecker the Administrative Assistant and Co-Director of the GLIFF has accepted the gantlet handed to her by the event's founder and C.E.O. for the past 16 years, Steven M. Opsanic. "I was very happy and excited for the opportunity to take not only this event but the whole organization to the next level", Hecker said.
While Opsanic still remains as the President of the non-profit organization's Board, Hecker took the reins of both the Festival and its parent organization, the United Arts Media Group this past January when Opsanic stepped down. "I've been doing this so long, and have seen so many changes in not only the local film scene, but that of the worlds film community, and I am so glad that this change will be for what I think is the best", Opsanic stated, and then went on to say, "I'm sure that I have left the organization in very competent hands that will carry it into a very bright and eclectic future".
Though there are other festival type events in our area, this year's Great Lakes Film Fest will be screening more films than all of the other festivals combined over the event's 10-day span, and is truly putting punch behind the Erie film arts.
Dubbed "The Best Of The Fest", the live festival that opened this weekend will showcase more than 30 award-nominated films before it closes tonight.
In addition to screening the award nominees in the Film Fest's live event this weekend, the Great Lakes Film Fest will bring exposure to so many fantastic films worldwide through their very unique and state-of-the-art online virtual theatre system.
As the first film fest to ever screen an Indie film in the Erie area, the Great Lakes Film Fest has lead the way to film in Erie, and has for the past 16 years, been the shining and unchallenged standard for true film fests in our region.
In the same spirit and style with which the GLIFF was started, next weekend will feature closing event parties with a wealth of local bands both Friday and Saturday nights.
Both night's entertainment will feature a cornucopia of many of the most talent-rich and electrifying local musical artists that include Maniacal Device, Black Moon Mistress, Mala Sangre, Planet Claire, Night Jar, and Crooked Cobras from Pittsburgh on Friday night. Saturday's lineup-up will boast hard-hitting and supercharged bands such as Kevin Pollifrone, GESH, The Wildeyes, local favorites, Detroit Red, Maniacle Device, Hard Luck Story, and from Pittsburgh, Paint 31.
Both supercharged and mega musically packed evenings with be hosted at one of the only remaining live music venues that offer the Erie Community a rich and diverse musical assortment of talents, styles, and sounds that is indispensable to our City, Bobby's Place.
Located at 1202 W 18th St, Bobby's Place has been the birthplace of countless local bands that not only played their first shows at Bobby's, but for many, enriched their techniques and developed a style of their own because their exposure to the plethora of musical genres that is only a small part of what has made Bobby's Place so special.
Both Friday and Saturday events kick-off at 8pm and are 21 and older events. I.D. will be required at both shows.
170 films, 12 Bands, and the best vibe in Erie, the 2017 Great Lakes International Film Festival, come for the films, stay for the parties!!
For more information about the 2017 Great Lakes International Film Festival, please visit www.greatlakesfilmfest.com