Mercyhurst Dancers Perform 18th Edition of Raw Edges
Mark your calendars for May 6-8 to attend the 18th edition of Raw Edges, the audience favorite from the Mercyhurst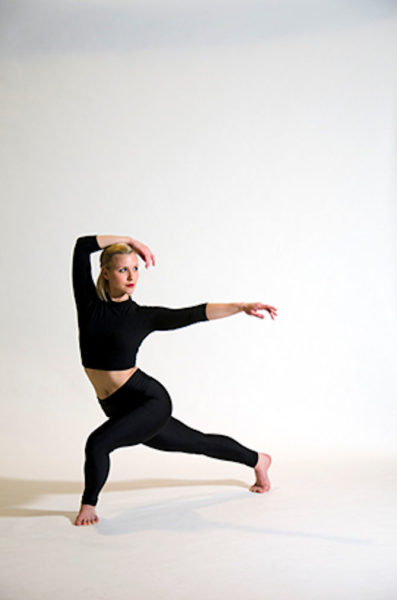 Dance Department. The program features innovative world premiere dances by student choreographers, created as specialized projects and collaborations during their Choreography III and Senior Capstone courses.
Also thrown into the mix is a highly intricate contemporary piece about gravitational force titled "Interstellar Journey," created by guest artist Hannah Baumgarten of Dance NOW! Miami and overseen by Noelle Partusch, associate professor of dance. Baumgarten taught contemporary ballet and dance conditioning to the Mercyhurst Dancers during the Winter Dance Experience in January and created the work specifically for them.
Baumgarten was impressed with the artistry and competency of the Mercyhurst students. "Working with the dancers of the Mercyhurst Dance Department was pure joy. These eager and hungry students are not only open to exploring their range as technicians and performers, but they are already incredibly shaped as highly versatile dancers by their training here at Mercyhurst," she said.
Solveig Santillano, associate professor of dance and artistic director for Raw Edges, noted that bringing in specialized programming is advantageous for the students, faculty and Erie community. "Everyone wins with this kind of opportunity. Students gain the necessary versatility to be marketable in the field, faculty exchange ideas, and Erie audiences benefit from the high quality offerings. The whole community gains a new perspective, and the experience of being part of the creation process is life changing," she remarked.
In preparation for Raw Edges, senior dance majors delve into a yearlong exploration of a topic, concept or genre that inspires them. Mercyhurst dance faculty members oversee the work.
Senior Maggie Sullivan skillfully manipulates four dance majors in her contemporary ballet "The Light Within," a new work that draws from Charles Bukowski's poem "The Laughing Heart."
"At the Plaza," a new work by Erie native Matt Huefner, was inspired by the partially deconstructed buildings of West Erie Plaza and the dilapidated platforms of Union Station. Dressed androgynously in long sheer black skirts, Huefner uses a mix of eloquent and quirky movement themes to reveal what he describes as "the hidden beauty that is mangled in the discards of society."
Senior Sophia Schroeder Andreyev uses dance and film to explore the unraveling of a relationship. "The Dissonance of Us" is beautifully performed by Huefner and Roni Plys.
Dance junior Sarah Ruesch probes the criminal mind and also utilizes projections as an integral component to her dance. She uses her collaboration with Professor Laura Lewis, Dante Battle and Danielle Dros as a springboard to further understand the cycle of substance abuse, mental health issues, despair, hopelessness and criminal behavior.
Also on the program are a tribute to 9/11; an exquisite exploration of the individual in relation to societal structure; a poignant investigation of inner beauty; a charming collection of 1940s dance styles; Elaina Sutula performing the sultry pas de deux from Carmen; and "Jeitinho Brasileiro," a melding of Brazillian Carnaval and western dance styles. There truly is something for everyone!
Raw Edges will be presented Friday, May 6, at 4:30 p.m.; Saturday, May 7, at 2 and 8 p.m.; and Sunday, May 8, at 2 p.m. in the Mary D'Angelo Performing Arts Center. Tickets are $15 for adults, $10 for seniors and students; and $5 for youths (12 and younger) and Mercyhurst students (with ID). Call the box office at 814-824-3000.
The Saturday evening gala performance benefits community partner LECOM/LifeWorks.
Audience members are invited to the meet the artists and discuss their creative process during an Intermission Chat at each performance.