Rocket Ship To Rock & Roll
By Terry Pentelli
The songs and the sounds we call "Rock and Roll" evolved from many different sources, in many different regions, and at many different moments in the 20th century. The music was shaped and continues to be molded and transformed by countless regular people, some doing what they love, others seeking refuge from what they hate, some hoping to change the world, and still, others resisting what they fear.
Blasting off at Noon this Saturday, September 10th, just such a group of musicians have come together to launch the second edition of the Space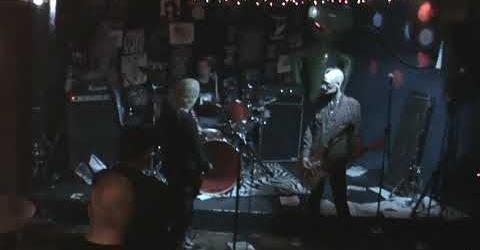 Summer Rock'n Roll Festival which will be hosted by French Quarter's.
As the brainchild of Reuben Wilsonheimer, this weekend's event will feature a universe of talent with badass bands from not only Erie but from all across our region that will include The Bong Mongrels, The Beatnik Termites from Baltimore, MD, Eden on Fire from Erie, Crop Harvester Monster Dump Truck from Franklin, PA, Cheap Thrill from Erie, PA and straight from Uranus, local legends "Quaranteend".
Igniting the fiery frenzy will be Crop Harvester Monster Dump Truck at 1PM, followed by The Bong Mongrels at 2PM, and Cheap Thrill taking the stage at 3PM.  Rocketing in at 4PM will be Eden on Fire, with Quaranteend blasting off into an extreme Nebula of pulse-pounding sounds and wicked energy that will bedazzle the senses and rock your world at 5 PM.  Closing out the musical madness at 6 PM will be the Beatnik Termites erupting with the energy of a supernova and explosive talent that will blow your mind.
The event will also include a Chinese Auction, raffles, and the 698 Roadhouse Food Truck offering up hamburgers, dogs, wings, fries, and more. The entire all-ages event takes off at 12PM with free admission to Veterans and $20 for 21 and older, and $10 for those under 21. French Quarter's is located at 8657 Perry Hwy Erie.
Board The SSRRF and blast into the stratosphere this Saturday and rock your ass off at the most bitch'n balls-to-the-walls blowout bash this weekend, party like it's 1999 and get your freak on at this end-all-be-all big bang event!
For more information on this event, please visit the Facebook Event Invite page.