Artistry of Dance Takes Many Forms in Beyond Words V
The Mercyhurst University Dance Department presents Beyond Words V  for four performances Mar. 18-20,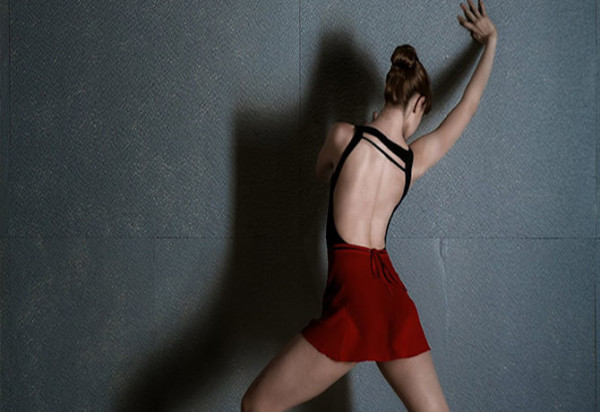 showcasing Mercyhurst dancers, faculty and guest artists in content that will make you laugh, cry and even take your breath away.
The program features two companies in residence at Mercyhurst, the Mercyhurst Ballet Theatre under the direction of Tauna Hunter and Michael Gleason and SoMar Dance Works under the direction of Solveig and Mark Santillano.
Performances are Friday, Mar. 18, at 4:30 p.m.; Saturday, Mar. 19, at 2 and 7 p.m.; and Sunday, Mar. 20, at 2 p.m. in the Mary D'Angelo Performing Arts Center at Mercyhurst.
The Mercyhurst Ballet Theatre will present a wide variety of works that will keep you in awe of beautiful athleticism and then let you laugh out loud while ballerinas play ice hockey.  
Dying Swan will be danced to the music of Camille Saint-Saëns' "The Swan" from his composition Carnival of the Animals. Created in 1905, it became the signature solo of legendary ballerina Anna Pavlova. Dancers Haylie Kromer and Veronica Plys will alternate in the role.
Choregrapher Tauna Hunter is dedicating the premiere of The Ladies of Versailles to the victims of the 2015 attacks on Paris and their families. "The court of Marie Antoinette and the 'Pastoral' movement of Beethoven's Sixth Symphony inspired me to share the choreography, costumes and set pieces with the audience, but through a more contemporary lens," she says.
Mercyhurst alumna Kerry Wagner Skuderin returns to the dance department to create a premiere showcasing the virtuoso strengths of Mercyhurst Ballet Theatre. A 1997 graduate, she is owner and artistic director of Cleveland Ballet Conservatory.
C. Noelle Partusch, associate professor of dance and artistic director for Beyond Words, has restaged her "Swan Rink" – a comedic ballet that pokes fun at the sport of ice hockey – on the Mercyhurst Ballet Theatre. Set to the 3rdmovement of Beethoven's Moonlight Sonata, the ballet includes a fight, a penalty box, and even a referee.
SoMar Dance Works will open its program with "Mark It With a 'B'," created by Mark Santillano shortly after the 1998 birth of his daughter, Ella. With a title taken from the nursery rhyme "Pat-a-Cake," it's a light-hearted look at the miracle of birth, children and parenting.
"Nanachi," also choreographed by Mark Santillano, was inspired by music that blends Okinawan melodies with an early beach rock sound.
Mark created the music for "Shape Shifters" and choreographed the number with Solveig Santillano in collaboration with the cast. The piece features three nondescript beings that are drawn together, fused and transformed. They continue to entwine, separate and join again in a series of intricate partnering maneuvers typical of SoMar Dance Works.
The Santillanos also choreographed "God Bless aMErica," which they describe as a response to issues permeating the national consciousness today, such as election year politics, climate change, gun culture and immigration.
The audience is invited to enjoy a special "Talk Back" session with dancers and choreographers in the theatre immediately following the Friday and Saturday evening performances.
Tickets for Beyond Words V range from $5 to $15 and can be reserved by calling 814-824-3000.
Once again the Mercyhurst University Dance Department will partner with SafeNet to raise awareness about domestic violence. The Saturday evening gala performance will benefit SafeNet and the Jenni-Lyn Watson Memorial Scholarship Fund, created in memory of Jenni-Lyn Watson, a former dance major and performer with SoMar Dance Works.
"This opportunity has helped us to heal and move forward through service," said Solveig Santillano.  "We are blessed to work with a phenomenally gifted group of dancers who are as passionate about their art form as they are eager to use their artistry to confront injustice and serve the community."
Mercyhurst President Michael T. Victor and his wife, Craige Pepper Victor, Scott Kern and Amy Cuzzola-Kern are honorary chairpersons for the event. The reception and silent auction preceding the Saturday evening performance were organized by a committee including Donna Douglass, Jane Earll, Andrea Jeffress, MD, Jo-Ann Lanzillo, Dawn Rooth-Schultz, Lori Yusz, Dance Department Chair Tauna Hunter, SafeNet Executive Director Linda Lyons King and SafeNet Marketing Director Geri Cicchetti.
For more information about the gala reception, contact Hunter at 814-824-2587.