Smoke and Mirrors and Optimistic Apocalypse
By Lucas Scotts
In this, our last edition of the "Blue Pike Alternative Music Awards in Review" segment, we delve into both the worlds of heavy Hardcore, and the sounds of Alternative Acoustic Music.
As the winners of the Best Hardcore Award, Smoke and Mirrors is one of Erie's hardest hitting, in your face Hardcore bands to ever take a local stage.
Since 2007, Smoke and Mirrors has been blowing up stages all over the area with supercharged high-energy shows and a vicious attitude to their performances, with a melt your face off style.
Made up of members Dave Vogt on vocals, Jack Molnar & Joe Nolan on guitar, Eric Schauffele (EMS) on the bass/vocals, and Pat Bolla on the drums, Smoke & Mirrors is one of Erie's hottest hardcore punk bands, that is totally raw and filled with passion.
Over the years Smoke and Mirrors has earned their place as a leader in the Hardcore scene and have shared the stage with bands like Madball, Bane, Comeback Kid, Blacklisted, Outbreak, Reign Supreme, Advent, Have Heart, Die Young, Pound For Pound, War of Ages, Jesus Wept, Where it Ends, Steel Nation, along with many more.
With a Metal edge, and a Punk vibe, Smoke and Mirrors mixes the classic Hardcore style with a new and contemporary sound that offers the local Hardcore scene a band for both young and old followers alike.
With much of the best musicianship of any band around, the most intense and explosive shows, along with the most extreme set list in town, Smoke and Mirrors is king of the heap and Erie's true Hardcore balls to the wall band of the year.
Optimistic Apocalypse is Singer and Songwriter, Mckenzie Sprague's solo act that offers passionate and strong acoustic performances with charming and well-written originals that every listener can connect with and identify.
Many of Sprague's heartfelt originals include songs like "Find Your Soul", "Another Song", "Half the World", and "Care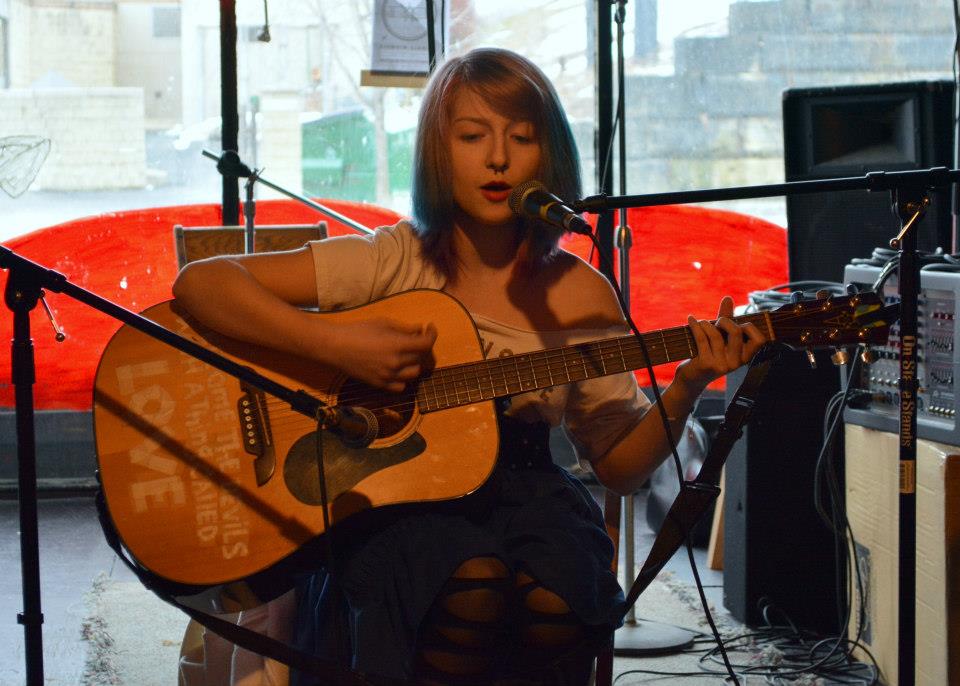 Less, Fear Less", all captivating, powerful, and music that strips away the layers and gives a glimpse into something that is beyond real.
Though Sprague performs covers also, songs like "Self Esteem" by Andrew Jackson Jihad, "Nobody" by Madeline Adams, and "Hero of War" by Rise Against, the most enchanting and touching of her performances are those songs that she has crafted herself.
As Optimistic Apocalypse, Sprague takes creativity and originality to places not only of the heart, but the soul as well, delivering the most honest and genuine music that reveals a certain truth of life in a way that is completely arresting, and captures emotions as though they were tangible.
With a clear love for music and a true gift conveying sensations and sentiment, along with a scary mad talent for intense songwriting, Sprague's Optimistic Apocalypse is the most refreshingly intimate musical experience, and one that unmasks the nucleus of "feeling", and a sublime understanding.
As must check out Artists, Optimistic Apocalypse is absolutely inspiring and phenomenal, while Smoke and Mirrors is raw and radically devastating, both at the top of their game and two of the hottest Artists in our area.
For more information on Smoke and Mirrors, their show dates and booking information, please visit their Facebook page. For contact, booking, and more information about Optimistic Apocalypse, please visit her Facebook page.