July 3
Erie: 10pm, Bicentennial Tower at Dobbins Landing.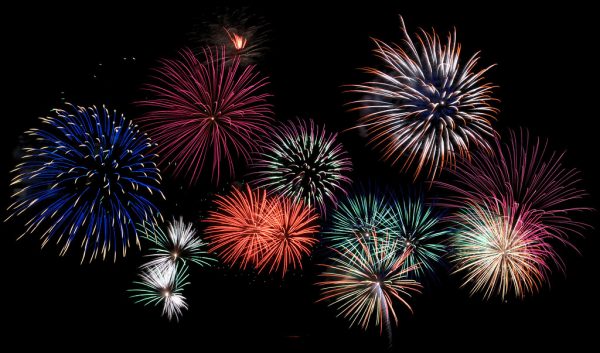 UPMC Park, Erie: After SeaWolves game vs. Binghamton.
Albion: Dusk, Borough Park, 9 Dewey Road.
Edinboro: 9:30pm, near Mallory Lake on campus at Edinboro University. Rain date, July 6.
Oil City: 10pm, Justus Park.
July 4
Corry: Dusk
North East: Dusk, Mercyhurst North East, 16 W. Division St.
Lawrence Park: Dusk, Iroquois High School.
Meadville: 10pm, Crawford County Fairgrounds, 13291 Dickson Road.
Franklin: Dusk, Riverfront Park.
Findley Lake, New York: 10pm, north end of the lake.
Mayville, New York: 10pm, Mayville Lakeside Park, 78 Water St.
Dunkirk, New York: Dusk, Memorial Park
July 5
Clymer, New York: Dusk, Peek'n Peak Resort's Gazebo Grill, 1405 Olde Road.
July 6
Conneaut Lake Park: Dusk
Jamestown: Dusk, Pymatuning Dam
Bemus Point, New York: 10pm, Midway State Park, 4859 Route 430.
Canadohta Lake: 10pm
Conneaut, Ohio: 10pm, Lakeview Park.
Warren: 10pm, Betts Park, 100 Ludlow St.
July 7
Meadville: 10pm, The Movies at Meadville
Conneaut Lake: Dusk, Conneaut Lake Park