All An Act Presents: Charles Marowicz Comedy-Thriller Sherlock's Last Case
Directed by David W. Mitchell
When:
September 27 – October 20, 2019
Fridays & Saturdays at 7:30 PM
Sundays at 3:00 PM
Winner of the Louis B. Mayer Award.
Starring: Jawn Gross * Larry Lewis * Sue Hansen * Marie Glaser * Wayne Gardner
Picking up where the famous stories ended, the play centers on a death threat against Sherlock Holmes by the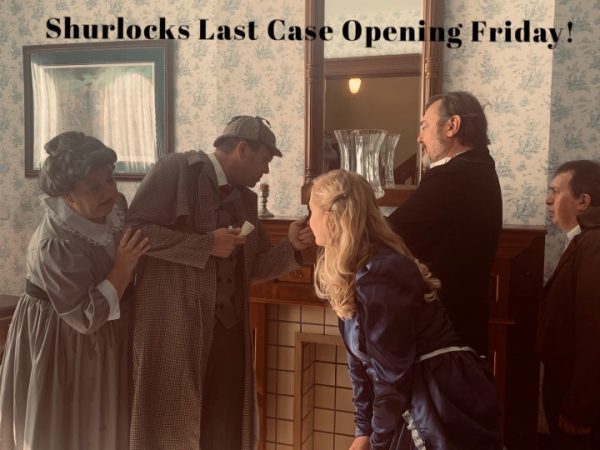 supposed son of his late nemesis, Professor Moriarty.
The plot twists and turns until Holmes finds himself imprisoned in a dank cellar. After Holmes' demise Watson comes into his own, until a number of impostors turn up claiming to be the real Sherlock Holmes.
In sorting all this out the play mixes humor and suspense in equal amounts, leading to a stunning final twist that will surely catch audiences by complete and breath-stopping surprise.
652 West 17th Street (17th & Poplar Street)
Erie, Pa 16502
Dinner packages are available with La Bella.
*Produced through special arrangement with Dramatists Play Services New York, NY.