Arts For Everyone: Weekly Event Update
ARTS FOR EVERYONE: WEEKLY EVENT UPDATE
WELCOME!: Join the Artists of A4E as we welcome our newest partnership with the AVALON SPRINGS NURSING CENTER! Avalon Springs is a full-featured residential nursing facility located at 745 Greenville Road, Mercer, PA. We welcome the opportunity to be of service to the residents and Staff of the Center.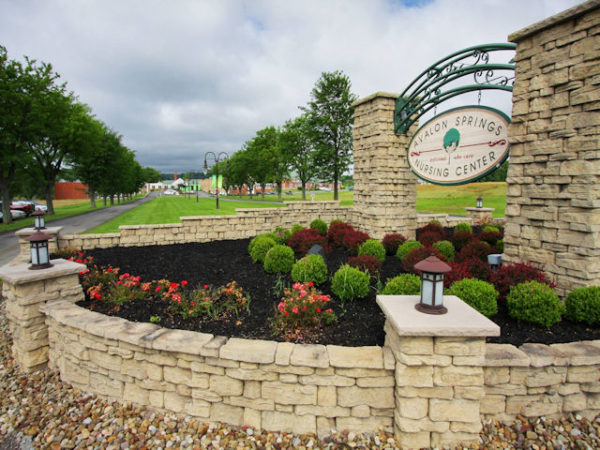 Coming soon: a schedule of events featuring the combined efforts of Avalon Springs, Munnell Run Farm, and Arts for Everyone!
A4E CLASS CALENDAR: Join the ARTS FOR EVERYONE Artists for their newest series of classes at the MUNNELL RUN FARM! Classes include:
8/26…Watercolor
8/26…Stained Glass
9/9…Ceramic Bisque Painting (Children permitted accompanied by parent.)
9/30…Stained Glass
10/7…Watercolor
10/14…Ceramic Bisque Painting (Children permitted accompanied by parent.)
10/14…Candle-Wicking
10/21…Warmwater Fly-Tying
10/21…Zentangle
10/28…Stained Glass
Price for class is $40/person, and includes all materials. Reservations accepted with downpayment. For more information, or to make your reservation, contact 814-795-6888, or email gnowack@windstream.net. A portion of class proceeds goes to support the MUNNELL RUN FARM.
13TH ANNUAL FARM DAY: Join the Artists of A4E on Sunday, 9/17 from 11AM-4PM at the Munnell Run Farm for this awesome festival!
A free* family friendly event with local artists, food vendors, handmade crafts, jewelry, farmers' market produce and much MORE…
– Rural Life Museum open with exhibits
– Special live demonstrations by Art4Everyone – including carousel animals carving and stained glass making
– Quilt Show sponsored by the MRF Quilt Guild
– FREE Wagon Rides, accessible to all
– A variety of live music all day
– ***Kids section: activities, 'tree cookie' paint crafts, pinecone and acorn paint box, story times, and the PA Wood Mobile***
– Walk-it-yourself farm tours/ new trail dedication
– Bigler House tours and history talk
– Chinese Auction and Raffle prizes
*FREE ADMISSION but please bring a non-perishable food item(s) for us to donate to the local community food warehouse*
For more info, contact 724-662-2242.
TRAVELING CLASSES: Several of the A4E Artists are available to offer classes for yourself, or for your organization/group at YOUR site! A partial list of classes being offered includes the following: WATERCOLOR CLASS, THE ART OF PENCIL-STIPPLING, FABRIC ART, DRESSING WARM-WATER FLIES, SLATE-PAINTING, COLLAGE, and ZENTANGLE. Classes can be scheduled to meet your convenience. For more information regarding availability, required materials, and fees, or to register your group, or yourself, for a class, contact George P. Nowack, at gnowack@windstream.net or 814-795-6888.
ON THE ROAD!: Now available for your program, club, school, or event: on-site demonstrations by featured A4E Artists! Demonstrations available include:
CAROUSEL CARVING DEMONSTRATIONS/CAROUSEL HISTORY: Join Carousel Artist, George P. Nowack for a series of demonstrations in the art of carving Carousel animals as he recreates exact replicas of the Dentzel Rabbit and the Mueller Lion which rode the Carousel at CONNEAUT LAKE PARK from 1910 till the 1980's ALSO: Now available for your event, the detailed history of the Exposition Park and Conneaut Lake Park Carousels. Master Carver, G. Nowack recalls the history of these iconic treasures.
STAINED GLASS: Enjoy the fascination of joining Stained Glass Artists, Ed & Lynne North, as they create both decorative and functional Artworks with a kaleidoscope of glass!
FABRIC ART/WEAVING: Join Master Fabric Artist, Judy Hanninen, as she weaves magic with fibers selected from the menagerie of animals she raises herself.
Other demonstrations will be offered as they become available. To add that "special attraction" to your event, schedule an appearance TODAY! For more information, or to reserve an event date, call 814-795-6888, or email gnowack@windstream.net.
MEMORIES, MEMORIES!: Here's the chance for you, or someone you know, to share those precious memories of Mercer and Crawford Counties! A series of articles being written by A4E Director, George P. Nowack, will showcase the unique history of our beloved Region, and the tremendous role it has played, and continues to play, in our National Heritage. To submit your memories for publication, either contact Nowack at gnowack@windstream.net, phone 814-795-6888. Full credit for your memories will be given to you! Articles are published in the RECORD-ARGUS Newspaper, Greenville, PA.
AVAILABLE ONLINE: Coming soon, the August, 017 edition of the A4E NEWSLETTER online! For all the most recent information concerning events, A4E Artists, and our Community Partners visit the ARTS FOR EVERYONE website, www.arts4everyone.com, or follow us on Facebook at www.facebook.com/artsforeveryone.
SPOTLIGHT: Join A4E Director, George Nowack, every WEDNESDAY morning on the AREA SHOPPER MORNING SHOW with Lon Wilson at local radio station, COOL 101.7FM, as he introduces a weekly regional Artist as his featured guest. Each "guest Artist" will describe his/her role and participation in our incredible Art Community. Listen-in around 8:05AM on WEDNESDAYS to learn more about the Creative Talents of our area. For more info, contact (814) 795-6888 or gnowack@windstream.net
WE'RE ON THE WEB!: Visit our ARTS FOR EVERYONE website to discover all the services offered by A4E, view works by the A4E Artists, read about upcoming events, classes and MORE! Links to the websites of our Community Partners, and to those of our individual Artists are included. Visit us at: www.arts4everyone.com. You can also visit us at www.facebook.com/artsforeveryone, and http://twitter.com/@arts4everyone.
CALL FOR EVENTS: Artists, Promoters, Event Organizers, Area Event Sponsors…to have your happening or event listed in the A4E Weekly Event Listings, simply contact gnowack@windstream.net. Event listings reach an audience of over 350,000 every week through our email contacts, website, Facebook Page, and through our Community Partners (such as the MEADVILLE TRIBUNE and COOL 101.7FM). There is NEVER a charge for this service.
LOCAL/REGIONAL…
GO FOR BROKE ACOUSTICS: Go For Broke Acoustics appearing Saturday, September 9 at 6 PM – 9 PM at Mortals Key Brewing Company, 4224 East Lake Road, Jamestown, Pennsylvania 16134.
FALL PUMPKINFEST: The 2017 Fall Pumpkinfest will be held at Conneaut Lake Park, Oct 13, 14, & 15. For more info, call the CLABA hotline at 814-853-5833, or Becky Leonard at 814-720-2917.
ALLEGHENY RIVER FEST: In celebration of the history of Warren through the creation of ART, the Warren County Historical Society and the Allegheny Center for the Arts have partnered to create the annual Allegheny River fest. They need your help to bring people together to enjoy a beautiful day in Crescent Park. For $25, you can set up a 10'x10' space allotment. Please complete and return the forms to the Warren County Historical Society by September 5, 2017. The event is on Saturday, September 16, from 11:00 am to 5:00 pm.
ERIE AREA…
CAMPBELL POTTERY: "Bill Brady & Fred Scruton" The Stonewall Gallery is excited to present the work of two intriguing, and yet complementary artists August 19 through September 17. Opening Reception on Saturday, August 19th, 1-3pm in the Stonewall Gallery. Show is Open Daily 10am to 5pm. Show closes on Sunday, Sept 17th at 5pm.
Campbell Pottery Store, 25579 Plank Rd., Cambridge Springs, PA 16403, (814) 734-8800
Arts on the Riverwalk Local Art Competition: The 4th Annual Local Artist competition at the Arts on the Riverwalk festival is open to artists 18 or older, residing within the 50 mile radius of New Castle. Download the application.
Works should be delivered in person on Registration Day, August 19th from 11:00 am – 4:00 pm. All media will be accepted except video and installation. Size is limited to 36 inches in any direction and 100 pounds in weight.
The competition will open at The Confluence (214 East Washington Street) during the festival on September 9th and remain on display through October 26, 2017.Inquiries may be sent to Patti at (742) 652-2882 ext. 114 or exhibits@hoytartcenter.org.
Board of Trustee Nominations: The Erie Arts & Culture Board of Trustees is currently seeking new members! As a benefit of Erie Arts & Culture Membership, members may submit candidates for consideration to Executive Director, Amanda Brown Sissem at amanda@erieartsandculture.org. The Erie Arts & Culture Board is all volunteer. Members meet on the fourth Tuesday of every other month and all Trustees must serve on at least one committee on behalf of the organization. Trustees may serve up to two, three-year terms. Candidates must have a passion for the mission of Erie Arts & Culture, be willing to fulfill the requirements of service and reside in the Erie region to be considered. To learn more about Board service or to recommend a potential candidate please contact Amanda at amanda@erieartsandculture.org
Tin Plated Dreams: Sculptures by William Brady, Jr.
Through 1/7/2018
Address: Erie Art Museum, 411 State St, Erie, PA 16501
Location: Erie, PA
Hours: Tuesday – Saturday, 11 am to 5 pm / Sunday, 1 pm to 5 pm
Cost/Cover: Members – Free, Adults – $9, Seniors Citizens & Students – $7, Children under 5 – Free
Web Page: http://erieartmuseum.org/tin-plated-dreams-sculptures-by-william-brady-jr/
Contact Info: 814-459-5477
Making the Ordinary Extraordinary
Pittsburgh Glass at Erie Art Museum
"Making the Ordinary Extraordinary" refers to Ron Desmett and Kathleen Mulcahy's belief that an arts organization can transform a community and to the awe-inspiring and eye-opening experience that viewers will have when they see this display of ordinary material through the extraordinary perspective of 15 Pittsburgh glass artists. See this new exhibition at the Erie Art Museum through November 12.
PITTSBURGH AREA…
MILLVALE DAYS 2017: Sept 14-16, 2017! SAVE THE DATES!!! Millvale Days 2017 presented by The Borough of Millvale, PA with music organized by Mr. Smalls Theatre & Funhouse!! Food, Music, Games, Rides, Local Business Specials, Parades, Volleyball, Wrestling, you name it! Full music schedule to come!!
HEINZ HISTORY CENTER: Pittsburgh Society of Artists Guild…
Pittsburgh Society of Illustrators show now open at Heinz History Center. Go out and see it and support them! Many artists in Pittsburgh area are members of various art associations. There are a number of members of Pittsburgh Society of Artists who are also members of the Pittsburgh Society of Illustrators. If you are a member of both and are exhibiting in this show please reply in a comment! Share the piece you will be exhibiting and tell us something about it!
PITTSBURGH GLASS CENTER: Call for Artists: PGC Jewelry & Wearable Exhibit: Pittsburgh Glass Center and 3 Rivers Glass Beadmakers (a chapter of the International Society of Glass Beadmakers) invite artists to submit work to the first jewelry and wearables exhibit at Pittsburgh Glass Center. This juried show, on display from October 6 – November 19, invites all glass artists – flameworkers, coldworkers, fusers, blowers, and more – to submit their work. It can be anything, but it must be wearable. The theme for this exhibit is embodiment, meaning a tangible or visible form of a specific idea, quality or feeling. Apply online by August 15. Those selected for the exhibition will be notified by Sept. 1. Pittsburgh Glass Center, 5472 Penn Avenue, Pittsburgh, PA 15206.
OHIO…
First United Methodist Church of Andover United Methodist Women First United Methodist Church of Andover United Methodist Women you to come and join us at the annual Labor Day Weekend, Saturday, September 2nd, 2017, 10 am – 4 pm, RAIN or SHINE. Located at the First United Methodist Church of Andover, 181 South Main Street, Andover, OH 44003. For more information, please call Margaret Harvey 814-282-5719, Church 440-293-6290. RESERVE YOUR SPOT NOW!!! Only $40!
Leetonia Artisans Festival Committee is still seeking vendors for its 28th annual artisans festival from 10 a.m. to 5 p.m. Sept. 15 at Wick Park, Leetonia. Registration forms are available at www.leetonia.org. Contracts will be available for $40 for a 15-by-15-foot space for exhibitors and $50 per space for food vendors with a state-approved food license. The deadline for registration is July 31. The family-friendly event offers free admission, parking, and local entertainment. For information contact Daniel Morelli at 330-427-6741.
ADDITIONAL REGIONAL EVENTS:
Aug 26-27. Yorkfest Fine Arts Festival.| Market Street, PA 17401
A summer fine arts festival featuring 100 select fine artists from all around the country, free family-friendly entertainment, hands-on arts activities, food, youth art and literary exhibition, an adult literary competition, a juried art exhibition, a family pavilion featuring art-related crafts, a ChalkWalk, Spin Art Bicycles, the Silken Literary Tent, the Historic Codorus Creek Boat Parade and more. Downtown York, Market Street. www.creativeyork.org/yorkfest
Aug 28-Sep 2. Erie County Fair. 13993 Route 8 and 89 | Wattsburg, PA 16442 | 814-739-2232, 814-881-4563
The county's oldest and largest fair will feature top entertainers, amusement rides, truck, and tractor pulls, horse pulls and fun. Adm. Erie County Fair Grounds, Wattsburg. 814-739-2232, 814-881-4563, www.wattsburgeriecountyfair.com
Jul 8-Jan 7. Dedicated, Displayed, Discovered: Celebrating the Region's School Art Collections.138 S. Pine St. | Doylestown, PA 18901 | 215-340-9800
The display will explore the longstanding tradition of art collecting by public educational institutions in southeastern Pennsylvania. James A. Michener Art Museum, Doylestown. 215-340-9800, www.michenerartmuseum.org
Aug 19-26. 72nd Annual Crawford County Fair. | Meadville, PA | 814-333-7400
The largest agricultural fair in Pennsylvania features amusement rides, displays, good food, truck, and tractor pulls, demolition derbies, agricultural and livestock entries and judging and big name and local entertainers. Crawford County Fairgrounds, Meadville. 814-333-7400, www.crawfordcountyfairpa.com
Jun 24-Sep 17. Andrew Wyeth: In Retrospect.U.S. Route 1 | Chadds Ford, PA 19317 | 610-388-2700
The once-in-a-lifetime exhibition of iconic works by the master painter commemorates the centennial of the artist's birth and will include more than 100 works spanning his entire career. Public tours of his studio and Kuerner Farm will be available. Brandywine River Museum of Art, Chadds Ford. 610-388-2700, www.brandywinemuseum.org.
Sep 7-10. Edinboro Highland Games & Scottish Festival. 219 Meadville St. | Edinboro, PA | 814-732-2162
The main event on Sept. 9 will feature music, dance, athletics, art, food and family gatherings. The festival will also include beer tastings, children's games, and student competitions. Edinboro University, Edinboro. 814-732-2162, www.edinboro.edu/highlandgames
Through Jan 31. Stitch to Learn, Learn to Stitch.5 Haldeman Road | Schwenksville, PA 19473 | 610-287-9349
A variety of samplers, redwork, embroidered table scarfs and more. Included on all tours. Free but donation suggested. Pennypacker Mills, Schwenksville. 610-287-9349, www.montcopa.org/pennypackermills.
AND BEYOND:.
FOCUS ADVENTURES:
Travel with Karen & Joel Schulman for Heart and Soul of Cuba! January 17-26, 2018, presented by Focus Adventures & Strabo Photo Tour Collection. Spaces filling…contact us soon to reserve yours!
Magical Morocco: October 8-21, 2017, Essaouira Pre-Trip Extension: October 7-9, A Photographic and Cultural Adventure! Spaces are filling…Contact us soon!
For more information on all events, contact George P. Nowack, at gnowack@windstream.net or 814-795-6888 or find us at www.arts4everyone.com, www.facebook.com/artsforeveryone, and http://twitter.com/@arts4everyone.