Children Inspire Design Dresses Up Kid's Bedrooms With Imagination And Creativity
Socially Responsible Art Company Launches Decorative DIY Art For Little Ones' Rooms
Children Inspire Design, a culturally expressive and eco-friendly art company launches its DIY Room Kits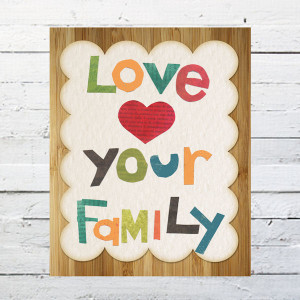 encompassing adorable art pieces to decorate any kid's room. Available in four different themed box sets, Children Inspire Design's room kits allow parents and children to easily create a living space as unique and original as their own individual personalities.
Designed for children with limitless imagination that are able to find adventure within the walls of their own bedrooms, Children Inspire Design's whimsical DIY Room Kits set the perfect backdrop for even the wildest dreams to come true. Children Inspire Design offers four different themes for little individualists to choose from including Boho Baby, Forest Friends, Nature Baby and Vintage Baby. Each themed box set includes three 11×14 prints, a set of wall cards and two DIY projects for decorative garlands and mobiles. Children will feel brave and peaceful with the Boho Baby kit as it protrudes a welcoming and soothing mood dressed in pink and orange feathers that contrast effortlessly with the blue and green hues. Friendly animals make up the Forest Friends set that includes raccoons, deer and hedgehogs creating a outdoorsy space. Little star gazers will be enamored with the Nature Baby kit as it offers the exhilarating feeling of being one with nature amidst paintings of a watchful moon and stormy clouds. Lastly, children looking for a more orderly room with a touch of inspiration will find The Vintage Baby set an excellent option with its eye-popping numerical art and enlightening words.
"Children Inspire Design thrives on creating art that instills inspiration and encouragement in kids," said Rebecca Peragine, creator of Children Inspire Design. "The DIY Room Kits provide ways for parents and children to tap into their creative side while having fun with designing their own dream space."
The DIY Room Kits will be available for $95 each on February 21st on the company's e-commerce site. For more information on Children Inspire Design, please visit http://www.childreninspiredesign.com.
About Children Inspire Design
Children Inspire Design is a product line of modern, eco-friendly and culturally diverse wall art, wall cards and posters, full of whimsy, and designed to help children learn compassion for our earth and all who inhabit it. Each piece incorporates repurposed paper materials, soy inks, and biodegradable packaging. Learn more about Children Inspire Design at www.childreninspiredesign.com.