Country Music Legend, Glen Campbell Passes
Glen Campbell, one of the most popular voices in the history of country western music, has passed away on August 8, 2017, in Nashville, Tennessee at age 81.
Campbell's hits include "Galveston", "By The Time I Get to Phoenix", "Wichita Lineman", "Try a Little Kindness",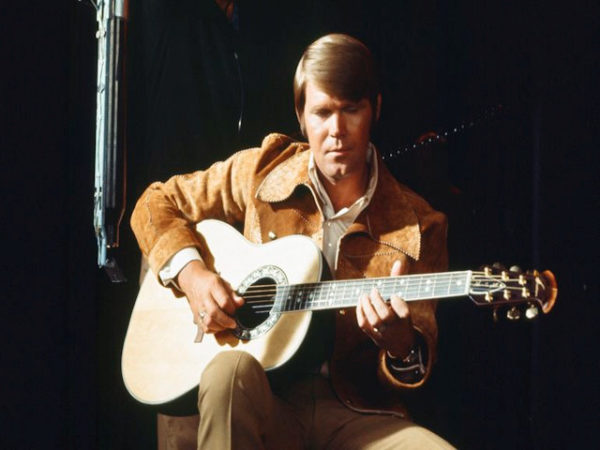 "Gentle On My Mind", "Sunflower", and "Hey Little One". In 1975, Campbell had his biggest hit, "Rhinestone Cowboy".
Since 2011 he had waged a valiant battle against Alzheimer's disease.
He continued to perform even as the ailment took a toll on him physically and mentally. His experience was chronicled in the acclaimed 2014 documentary "Glen Campbell: I'll Be Me".
Campbell hit his stride in the 1960s and became a popular country "crossover" artist who appealed to audiences that generally didn't patronize country western music. He sold 45 million records over the course of his career. The telegenic, squeaky-clean, nice guy image served Campbell well.
He appealed to both young fans and older audiences and had a popular TV variety series, "The Glen Campbell Goodtime Hour" that ran between 1969-1972. Campbell's acting debut was a promising one. He co-starred opposite John Wayne in the Duke's 1969 Oscar-winning classic "True Grit" and acquitted himself well enough to earn a Golden Globe nomination, in addition to singing the Oscar-nominated title song.
However, the big screen did not appeal to him. His one other feature film, the 1970 movie "Norwood", flopped and he would later only be seen in films playing himself in musical sequences.
With the passing of Glenn Campbell, not only has the music world lost one of its brightest shining stars but the world has suffered a loss of one of its true treasures as well.