By Lucas Scotts
This week I wanted to highlight two powerhouse Metal bands that are pounding out today's Metal sound with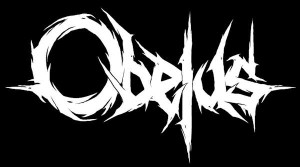 a fresh style and high voltage energy, and always keeping their music real and the scene rocking.
First up we have Obelus, a super talented band hailing from Edinboro that delivers phenomenal original Death Metal with raging Riffs, blazing Drumming, and mad vocals.
Started in 2008, Obelus is made up of Brandon Roof on Guitar and Lead Vocals, Rusty Curtis on Guitar, and Will Walker on Bass Guitar, and Phil Torab on Drums and Vocals.
Stealing the show and rocking the house, Obelus has shared the stage with bands like "The Gun Show" and "Sleep Serapis Sleep" along with many other bands.
Armed with devastating, face melting original music like Crown of Thorns, Reborn, and The Place Called Despair, along wicked musicianship, and insane vocals, Obelus is an in your face band with supercharged energy and Death Metal at its best.
As one of the emerging giants of our scene, Obelus is a must see band and an innovator of the Death Metal genre with monster talent and a sick stage show.
Made up of Nick Bufalino on Lead Vocals and Guitar, Sam Edwards on Drums, Tim Johnson on Bass Guitar, and Judah Helsel on Guitar, Precinct Aflame mixes real talent musicianship with fantastically written originals for a final product that is raw and rich, and powerful and dynamic.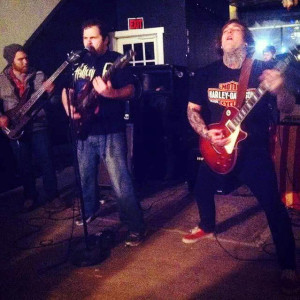 Though Precinct Aflame was originally started in 2006, after a two year break the band has come back with a fierce and furious vengeance and has taken the scene by storm and devastated their audiences with hard pounding originals like To the Surface, The Only Road We Have, Trauma, and Finally Home, to name only a few.
Precinct Aflame blends Hardcore Metal with Metalcore styled guitar work and a totally fresh and unique style along with epic talent that always stays true to the music and to the band's direction.
Since Precinct Aflame hit the scene they have had the opportunity to perform with national superstar acts like Parkway Drive, Poison the Well, After the Burial, and Darkest Hour, along with many more.
If you're a fan of Metal, a fan of the best original Hardcore music, if you are into killer stage shows with electrifying energy and explosive attitude, check out the next show of both Obelus and Precinct Aflame, you can't go wrong and you certainly won't forget the experience.
For more information on Obelus, their show schedule, booking and other information, please visit their Facebook page. For booking, show schedule and other information on Precinct Aflame, please visit their Facebook page.