Laugh Along With King Arthur's Quest For The Holy Grail
The Academy Theatre Presents "Monty Python's Spamalot"
The Academy Theatre presents Monty Python's Spamalot in June 2013: 21, 22, 28 and 29 at 7:30pm and 23 and 30 at 2:00pm at 275 Chestnut Street in Meadville. Tickets are $14.50/$12.50 and available at www.theacademytheatre.org or by calling 814-337-8000. Please note that this show is rated PG13 for crude humor, which if you know Monty Python should not be a surprise!
If you love the comedy of Monty Python, then you will love this musical. Lovingly ripped off from the film "Monty Python and the Holy Grail," it follows King Arthur and his Knights of the Round Table on their quest to find the Holy Grail. 2005 Tony Award winner for Best Musical, it also features a bevy of beautiful show girls, not to mention cows, killer rabbits and French people.
Directing Spamalot is Chris Fettig. A new resident to the Meadville area, Spamalot is Chris' first foray into directing a show at the Academy Theatre. His wife, Danielle Bazylak Fettig, is a Meadville native.
A traveling producer and director since 1990, Chris is Executive Producer of capfollies.com, which has helped hospitals and other charitable organizations raise hundreds of thousands of dollars by producing CAP's musical comedy variety shows nationwide. He has had extensive experience in producing and managing entertainment in theme parks, cruise lines and live professional theatre as a performer, manager and director. He studied Musical Theatre extensively at CCM at the University of Cincinnati and has a degree in Theatre and Music from Northern Kentucky University.
Chris and Danielle have two sons, Christian (four years old) and Weston (three). His daughter Gracie will be a high school sophomore in the fall, and his daughter Michaela will be attending Xavier University in Cincinnati.
Choreographer for Spamalot is Kimber Benedict. Kimber is a performer originally from New Jersey. Most recently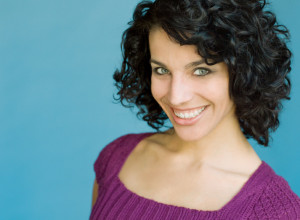 Kimber has been touring North America on the Broadway National Tour of Spamalot. Kimber served as the tour's dance captain for nearly 300 performances. Past credits include Chicago (Ogunquit Playhouse), Spamalot (Ogunquit Playhouse), Guys and Dolls (Riverside Theatre), Introducing Harry Warren (Ryan Repertory), and Celebrity Cruise Lines. She has also danced for many choreographers throughout NYC. Kimber's choreography has been selected as a finalist for the American College Dance Festival National Awards. She has also written curriculum for various dance programs throughout NY and NJ. Kimber is very excited to be working with the Academy Theater, and the Theatre is excited to have her.
Christopher Seeley leads the cast as King Arthur. Christopher is a newcomer to the Academy stage and musical theater. A 2010 political science and music graduate of Allegheny College, Christopher has performed with numerous ensembles throughout his musical career, including being the principal tuba of the Erie Junior Philharmonic, Allegheny College Wind Symphony and Wind Ensemble, and the Sharp Five Brass quintet. He is also the pianist/vocalist in the folk fusion group NTR with fellow cast member Greg Adsit. When he is not involved in musical projects, he is active is several community and civic organizations, including Pine Lodge #498 F&AM, Sons of the American Legion, and Meadville Afternoon Rotary Club. He is also active within the Crawford County Democratic Committee, where he serves as secretary and an elected member of the Pennsylvania Democratic State Committee. Christopher resides in Linesville, where he served as mayor from 2006 to 2010, and borough auditor from 2012 to 2013. He is currently one of Crawford County's three elected auditors. He is a lifetime Monty Pythoniac.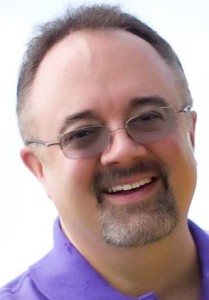 King Arthur's lovely Lady of the Lake is played by Sue Wentz. Sue is a product of Titusville-area schools and earned a BA in Music Education from Mercyhurst in Erie. After directing musicals and dramas at Villa Maria in Erie and Lyona Church in Guys Mills, Sue turned to the local stage and has starred in many productions at the Academy Theatre, directing two shows in recent years as well. She has sung professionally with the Erie Opera Theatre and in concerts and recitals throughout northwest Pennsylvania. Having acted in such diverse roles as "Mimi"" in La Boheme, "Alicia" in Lucia di Lamermoor, "Mrs. Malloy" in Hello, Dolly!, "Lily" in Secret Garden, "Nellie Forbush" in South Pacific, "Sarah Brown" in Guys & Dolls, "Mother Tagger" in No Mother to Guide Her, "Mrs. Heathercott" in Bunco in Arizona and "Velma von Tussel" in Hairspray, Sue is enjoying the freshness of the character that is Spamalot's "Lady of the Lake." Her off-stage life finds Mrs. Wentz involved in a thriving practice offering piano and voice lessons, as well as being the proud mother of Kamron and Kyleigh, whom she raises in Guys Mills with her husband, Kerry.
Meadville talent is well represented in the rest of the cast. Principal Knights are played by Andrew Brink, Greg Brink, Mike Litzinger and Tim Solomon. Larry Charlton is Patsy and Glenn Tuttle plays many roles including the historian and Herbert. Our gifted ensemble is Greg (Arlo) Adsit, Sylvia Cagle, Ashley Cloud, Rachel Freenock, Kt Heenan, Terri Gilmore, Tracie Jones and Tug Roae.
For our members and sponsors, there will be a reception at 6:30pm prior to the opening night's performance. There is still time to become an Academy member, for as little as $25, or a show sponsor. Sponsorships start at just $40. For details about membership and sponsorship and their benefits, please contact the Academy Theatre at 814-337-8000 or online at www.theacademytheatre.org. Any and all help is appreciated in allowing the Academy Theatre to continue bringing great entertainment to Meadville, be it from around the country or around the corner.
The new payment options this season are still available at The Academy Theatre. A gift card for Spamalot is perfect for Dad this Father's Day, and the Academy's Select Card option gives you the flexibility for savings on your perfect season. The Select Card entitles you to eight tickets to Academy Theatre shows for $80 (some variations apply, call the Academy Theatre for details). Use all eight tickets for one show, or spread them out over multiple shows. It's up to you!
For tickets and more information about Monty Python's Spamalot, please call 814-337-8000 or visit www.theacademytheatre.org.
Comedy, drama, family fun, and of course, music; it's all on stage at The Academy Theatre.