Leaf To Host 6th Annual Arboreat'em Party In The Park
A crowd of over 400 is expected for ArborEAT'em, the Lake Erie Arboretum at Frontier Park's (LEAF's) annual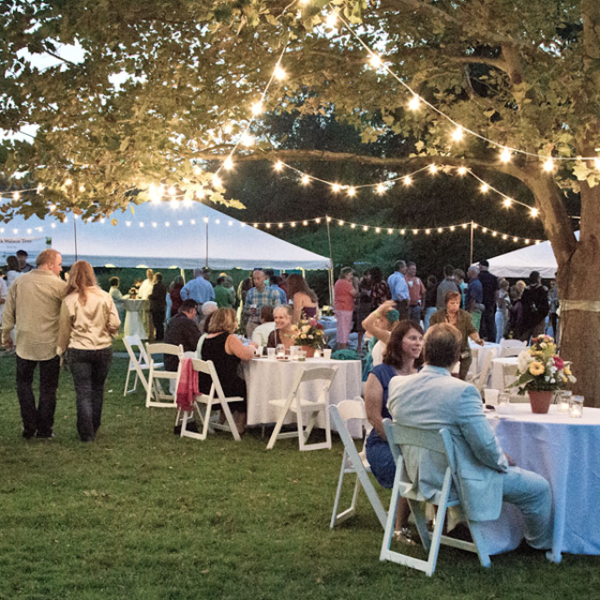 fundraiser to be held on Saturday, August 26, 2017, from 6:30 – 10:30 pm in the arboretum. This 6th annual Party in the Park will feature food from many local Erie restaurants including 1201 Kitchen, Cali West Catering, Give a Crepe, La Bella, Make it Fabulous, Mill Creek Coffee, Super Suppers, Three B's Saloon, Virgil's Plate, and Ye Olde Sweet Shop. New this year will be a performance by the New Frontier Band, assembled by Eric Brewer. Winning photos and honorable mentions from LEAF's first Photo Contest will be showcased in an exhibition in the LEAF Education Center during the event (public viewing hours for the photography exhibit will be held on August 27, 28 & 29 from noon to 4PM). The event will also feature dance performances by Jennifer Dennehy and SoMar Dance Works and a beer tasting hosted by 5 & 20 Spirits and Brewing. As always, the evening will include a spectacular fireworks display conducted by Gibson Fireworks of Titusville, PA.
Proceeds from the event will be dedicated to expanding LEAF's programs as well as maintenance of the arboretum. LEAF has successfully concluded a series of summer programs for children that included art classes Branching Out, and Little Leaves nature programs. Artwork created during these classes will be on display during the event. New autumn programs are being developed including yoga classes and adult art classes.
Reservations can be made by contacting LEAF at 814-453-5323, visiting the LEAF website, www.leaferie.org, or at Pony Express, 1903 W 8th St. Admission is $90 per person through August 23 and $100 after.
Event Schedule
Registration – Begins at 6:30 p.m.
Photography Exhibit – 6:30-7:30 p.m.
Food Stations – 6:30-8:30 p.m.
Beer Tasting by 5 & 20 Spirits and Brewing – 6:30 p.m.
Entertainment by SoMar Dance Works and Jennifer Dennehy – 6:30 – 8:30 p.m.
Music by Eric Brewer's New Frontier Band – 8:30-10:30 p.m.
Fireworks – 9:30 p.m.
###
The Lake Erie Arboretum at Frontier (LEAF) is a tree museum located inside Frontier Park in Erie, PA. Its mission is to create educational opportunities and outdoor experiences for our community. LEAF is home to over 225 different varieties of trees, a collection that grows in interest and diversity each year. For more information about LEAF visit LEAFErie.org.