By Steven M. Opsanic
On behalf of E R I  Jams Magazine, and the Great Lakes International Film Festival, I would like to thank the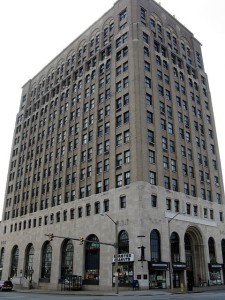 Erie Community for helping to making 2013 the best and most successful year we've had since we first began 14 years ago.
Last year's festival was truly one to remember, both locally and internationally, while E R I Jams saw an overwhelming amount of support from the local Arts and Music scene.
Thanks to all of you I'm looking forward to an even better 2014 with 50% of the film submissions we received last year, already submitted in only our first month of our 2014 call for entries so far this year.
In addition, E R I  Jams is seeing record readership numbers with more than 3,300 unique visitors each day, with each visitor reading an average of 24 stories daily, for a total of over 13,300 pages read each day. What this means is E R I  Jams Arts & Entertainment Magazine is the most popular publication ever to be produced in the history of Erie County, other than the Erie Times News, and certainly the #1 most visited and read Arts & Entertainment Magazine in existence today, in the Erie County area, and clearly Erie's #1 Choice for their Arts & Entertainment News.
Moreover, I would also like to offer a very heartfelt thank you to all those people of our local community who have supported us with not only their attendance at our events and shows, and with their continued and ever growing readership of our magazine, but for all the donations and contributions that the amazing people of Erie made to us, as well. It is because of this overwhelming generosity that our organization was able to increase its gross earnings by nearly 150% in 2013 over that of 2012.
I am also very pleased to announce that thanks to the support of our local Community, our organization is fortunate enough to have signed the lease, and on February 1st will be moving our offices to a wonderful suite on the top floor of the beautiful Renaissance building on State Street.
Thank you all again for your continued support, and I look forward to serving the Erie Community and its Artists, Musicians, and peoples for many years to come.