Nominations Sought for Lew Davies Award for Outstanding Community Service
Allegheny College is soliciting nominations for the 10th annual Lew Davies Award for Outstanding Community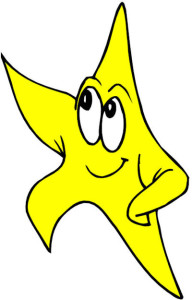 Service. This award, which includes a cash prize, will be given to an Allegheny student who has made a significant, demonstrable contribution to the Meadville area community.
Nominees must have gone "above and beyond" in their volunteer or internship activities and have positively influenced other Allegheny students through their commitment to service.
The Lew Davies Award for Outstanding Community Service is given in honor of Lew Davies, a 1940 graduate of Allegheny who worked his way through college and, as a result of his connection with Meadville, returned following his service in World War II. As a successful businessman and community leader, as well as an active alumnus and trustee of the college until his death in 2003, Davies continually sought to build cooperation between the college and the community.
The Davies Community Service Leader Program, which has been endowed by the Davies family, integrates Allegheny students into organizations across the Meadville area. Davies Community Service Leaders collaborate as active partners with community organizations on unique projects. One of the many goals of the Davies Program is to further the Allegheny tradition of campus-community partnership and civic engagement.
Students must be nominated by a local community organization in order to be considered, but they do not have to be Davies Community Service Leaders in order to qualify for the award. Contact LauraOlivia O' Campo, Davies Program coordinator, at 814-332-5318 or locampo@allegheny.edu to receive a nomination packet.
Nominations must be submitted by 5 p.m. on Friday, March 28. Nominations should be sent to LauraOlivia O' Campo, Office of Community Service and Service-Learning, Allegheny College, 520 North Main Street, Meadville, PA 16335. Nominations may also be submitted by email, to locampo@allegheny.edu.
Nominations will be reviewed by a selection committee with representation from the Davies family, the Meadville community and Allegheny College. The award will be presented at the Chamber of Commerce Annual Awards Banquet.