Thollem's Technicolor Grey Zone Multi-Media Performance
Friday, June 1, 2018 at 8:00 p.m.
Pay what you wish, suggested donation $20/person
Technicolor Grey Zone is a multimedia collaboration between the colossal composer and keyboard player, Thollem, and five filmmakers. This powerful, responsive, and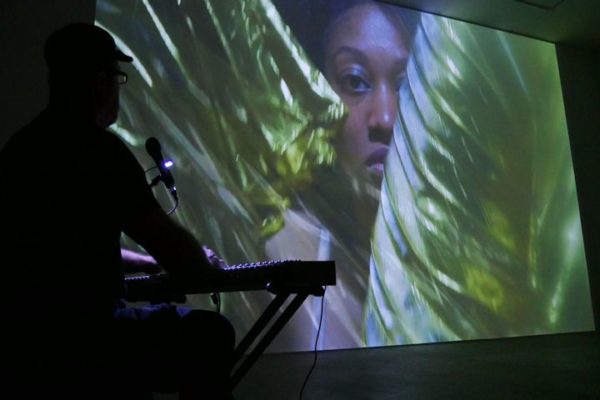 unforgettable show pairs Thollem's live electric score with five short, experimental films. Each artist approaches film in new, unconventional ways, using a variety of techniques to push boundaries, enthrall the senses and push viewers to meditate, contemplate, and think.
The evening will feature Martha Colburn's stop-motion history of all of America's wars in 10 minutes, Tuia Cherici's wonder-inducing hand-built social commentaries, ACVilla's meditations on the present moment, Allison Leigh Holt's intimate and divergent realities of her glass sculptures and Germaul Barnes' identity migrations within a body moving space itself.
Thollem is a classically trained pianist, but he prefers an improvisational approach that incorporates elements of free-jazz, post-classical, the Blues, punk, and noise. Thollem performs his live score on a Prophet Rev2 16-voice polyphonic analog synthesizer, accessing an infinite palette of sounds with his lightning-bolt fingers.
The evening will conclude with an artist meet-and-greet with Thollem and filmmaker ACVilla.
The Chicago Reader writes that Thollem's music is "a relentless zigzag of rhythms, densities, and moods that ranges from kinetic, tightly wound flurries to calm, meditative queries."
LA Weekly describes Thollem's compositions as "unreal linear explosions, extreme, imagination".
The music blog LiveEyeTV raves, "the kind of fiercely independent artists the world needs more of."
For more information visit www.thollem.com/technicolor-grey-zone