Blue Pike Awards Preview
By Terry Pentelli
Kicking off a new weekly feature in E R I  Jams Arts & Entertainment Magazine called "Underground Erie"
that will feature the people, musicians, and events that make our scene among the hottest in the Country is the 2nd Annual Blue Pike Music Awards.
Bob Jensen, one of the founding fathers of Erie's Underground culture, created the Blue Pike Music Awards last year and enjoyed a capacity crowd at the inaugural live event that is designed to give honor and acclaim to all those musicians and people of our scene who deserve it.
This year's event will take place at the Masonic Temple located at 32 W 8th St, Erie, at 5pm this Sunday February 8th and will pay tribute to 27 bands and musical Artists of all genres from Acoustic to Punk, and from Rock to Urban.
In cooperation with Gimp Guy Underground and Alex Harilla, The Box, PACA and Mark Tanenbaum, and the now iconic leader of our scene, Basement Transmissions and Bob Jensen, have all come together to create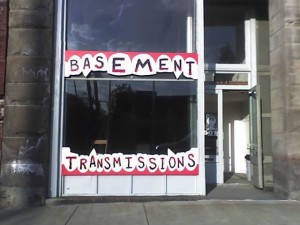 an all-encompassing epic musical event that gives wicked props to the real deal musicians of our City.
Genres included in the judging are Metal, Jam, Alternative, Urban, Electronic, Rock, Punk, Acoustic/Solo, and Hardcore.  The bands and Musicians that will be among those honored with Award nominations are Potwhole, Barlow, Spethz, Jack Stauber, Triage Unit, Jargonauts, C Brown, LEC, WhoDat Peez, Brooke Surgener, Jerry Gaff, Optimistic Apocalypse, Melrose, Smoke & Mirrors, War of Ages, Burrow Drive, Spud Dog, Aggro Hippie,
Requiem for Oblivion, Sarsen, Starve, Eric Brewer and Friends, The Couchriders, Shotgun Jubilee, Teatime for Three, Joose, and Anthems of Apathy.
Now its time to flip the switch and shine the light on the power packed and driven musicians and performers that keep the music real and, bring the noise, and rock the house every time they step on stage.
Though relatively new to the stage, "Potwhole" is made of all veteran and super talented musicians that
include Matt Boland on Upright Bass, Guitar, and Lead Vocals, Abby Barrett on Viola, and Vocals, Dominick DeCecco an Bass, Guitar, Mandolin, and Vocals, Digg-it Dave on Drums, and Christopher Wayne on Guitar, Cigar Box, and Vocals. Whether in other bands, separately, or on the same stage, these crazy talented supercharged entertainers have been blowing the roof off venues for years, and cranking out mad shows that have become the foundation for our culture.
Very outrageous, mega creative, and with edge on overdrive, Barlow dominates any stage they play and always gives balls-to-the-walls shows every time. Taking Alternative to where no man has gone before, Barlow is, Andrew Yadeski on Drums, JD Nowoczynski on Bass Guitar, and Ethan Oliva on Guitar and Vocals.
Tight as a Drum, and totally hardcore entertainers, Spethz is Christopher Reuss on Guitar, Vocals, Trumpet, and Keys, Matthew McManus on Bass, Guitar, and Vocals, Chris Freeman on Synths, Keys, Guitar, and D.A.W., along with Ian Maciak on Drums, and Drum Machines.
Jack Stauber is an Electronica wiz that uses masterpiece mixes, vicious lyrics, and killer musicianship to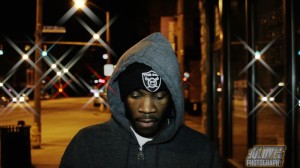 create some of the most amazing tunes in town, while C Brown is one of the most talented and shocking Urban artists in the scene today, putting together the most unique and hard-hitting beats around.
Triage Unit takes their aggressive edge, hardcore talent and wicked set lists of matchless original music and pounds out the smoothest sound around. Made up of Tavon Markov on Keys and Sound, Justin Tapper on Guitar, Sule Tahirovic on Bass Guitar, Michael Bennett on the Vocals, Steve Shaner on Drums, and with the master of Electronica on Noise and Keys, Mr. Adam Holquist, Triage Unit is always tight, nothing but fresh, and never anything but pure passion.
With Bob Jensen as their driving force and at their core, the Jargonauts' pulse pounding, and tremendously smooth, rock your world and innovative style has churned out not only insanely radio ready music, but mad shows as well. As all killer creative musicians, the Jargonauts are Fred Krugger on Bass Guitar, John Yochim on Guitar, and Josiah Haughwout on Lead Vocals.
LEC, or the "Lower Eastside Connection" carves a fresh face on the Urban genre, putting the Funk in the rhymes, and art in the rhythms, pumping up every show with wicked creative lyrics and high throttle energy.
The incredibly talented members of LEC include Jonny Evans, Keith Golembiewski, Pat Roche, Pat Troester, Dan Head, and Chris Head.
With world-class rhymes and monster attitude, WhoDat Peez delivers sick audio art with hellacious energy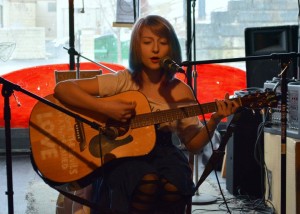 and superstar style, as he pumps out the most creative, kickass jams in town.
The full and rich sound of Brooke Surgener's gifted Guitar work is overshadowed only by her amazing and incredibly talented and super sweet voice that is just perfect. As one of the most creative and hardcore pickers in Erie, Jerry Gaff churns out mad music that is unlike anything you've ever heard on a local stage, and he gives new meaning to the idea of what an Acoustic Artist should be.
Optimistic Apocalypse, or McKenzie Sprague is one of the true talents of our scene, offering her fans passionate lyrics and phenomenal Guitar work that makes for a final product that can be described as nothing else but heartfelt, badass Acoustic work at its best.
Though only having been formed about a year ago, "Melrose" has taken Erie stages by storm, kicking up a furious frenzy everywhere they play with their hard-hitting and devastating original set list and their melt-your-face-off attitude. Featuring members Cameron Silvis on Drums, Everett Cotter on Bass Guitar, David Pitto on Rhythm Guitar, and Connor Moore on Lead Guitar, along with Tyler Fails on Lead Vocals, Melrose kicks ass and demolishes every audience they perform for.
Smoke & Mirrors are not only the winners of last year's Best Hardcore Award, but are without doubt among the most viciously talented and disturbingly ferocious musicians in town. Cranking out pure power and mega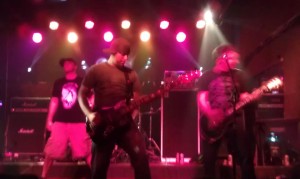 metal mania at every show, Smoke & Mirrors is Dustin Wilkinson on Bass Guitar, Pat Bolla on Drums, Joe Nolan and Jack Molnar on Guitars, with Dave Vogt on Lead Vocals.
With Alex Hamp on Drums, Steve Brown and Jack Daniels on Guitar, Ryan Tidwell on Bass Guitar, and Leroy Hamp on Lead Vocals, War of Ages pummels their audiences with fierce vocals, sick instrumentals, slashing lyrics, and the most intense and high-energy shows around.
Burrow Drive uses their well-crafted songs and crisp, clean sound to turn the Punk scene upside-down, leading the rest as a shining example of today's sound of Punk. Burrow Drive is made up of four of the most talented musicians in Erie that include John Krasinski on Lead Vocals and Guitar, Eric Young on Bass Guitar, James Davis on Drums, and Brian Kinney on Vocals and Guitar.
Always keeping their sound intense, real, and, radical, Spud Dog's attitude and cutting edge music along with their extreme musicianship makes this band Punk Power at its best, leading the way and carving out their place among the Legends of the scene.
As superstars of the scene, and balls-to-the-walls wicked mad musicians that are beyond talent on overdrive, Aggro Hippie has been bringing their real and raw sound to the masses for nearly ten years, cranking out insane shows with manic power and passion. Featuring Darren Orengia on Bass Guitar, DJ Bankes on Guitar, and Erie's own stick master on Drums, Bryan Greene, along with the badass front man and Guitarist Mike Baker, Aggro Hippie steals the show and leads the way for Punk Rock in Erie.
Plunging into the dark side of greatness, Requiem for Oblivion casts a deep shadow on the rest with some of the most rhythmic songs that have the most passionately crafted lyrics and top shelf, killer musicianship. Made up of Steve Jacobson on Lead Guitar, 7 and 8 string Guitars, and the 5 string Bass Guitar and Keys, and Vocals, Mike Bryan on Drums and Percussion, Geoff Radziszewski on 7 string Guitars, and Andy Laughner on 5 string Bass Guitar and Vocals, Requiem for Oblivion brings tomorrow's metal sound to Erie today, and does it with a vengeance.
Sarsen are the party hard, play hard, musical masters of disaster that blow the roof off every house they play with wicked harsh talent and an insane set list. Made up of Mike Edgerly on Lead Vocals, Lucien Gaydos on Guitars, Andy Vickery on Bass Guitar, and Cody Hoepfl on Drums, Sarsen wreaks sonic havoc everywhere they play and pandemonium with every crowd that see their shows.
Erie Death Metal has found a new master, taking over with wretched retribution and damning power in "Starve", featuring Colleen Munn on devastating Vokills, Phil Deiner on Bass Guitar, Justin Niebauer on Drums, and D.J. Bankes on Guitars. Starve's no bullshit lyrics, melt your mind music, and bitchin' attitude crushes the rest.
Lead by local shredding master, Eric Brewer and Friends gives new meaning to what a "Jam" band is all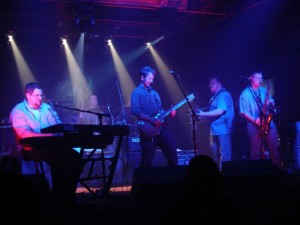 about. Always keeping the sound fresh, real and true to their passion, Eric Brewer and Friends is Charlie Meyer on Keys, Steve Barone on Drums, Ralph Reitinger III on Bass Guitar, and Joe Cieslak on the Sax, along with Erie's six string guru, Eric Brewer on the Guitar.
Nate and Josh Gillies, Ryan Dunkle, and Zak Hoover make up the mega dangerous and monster Musicians of The Couchriders, the band that does it right, every night, and never lets the party stop. The Couch Riders churn out off the hook original music that hits you hard and lets everybody know who the Jam band boss is in town.
For nearly a decade now, Shotgun Jubilee has been kickin' up a Jamgrass frenzy and with their relentless rhythms, powerful and smart lyrics, wicked instrumental work, and honest no nonsense, just music attitude that has left them at the top of the heap. With an all-star lineup of musicians, Shotgun Jubilee is Jason Shaner on Bass Guitar and Vocals, Steve Powell on Drums, Paul Schillinger on Guitar Vocals, and Dom Dececco on Acoustic Guitar and Lead Vocals.
"Teatime for Three" is a hard driving band with a bitchin' sound and a badass set list that just doesn't quit, that is made up of Aaron Sutton on Keys and Rhythm Guitar, Eli Kerr on Bass Guitar and Vocals, Nick Dzuricky on Drums, and Jack Rys on Vocals and Guitar. Teatime for Three gives new meaning to fresh and original music, and they keep it honest, tight, and always high-energy.
Made up of Matt George, Alex Kirschner, Mitch Wettich, and Jack Stauber, "Joose" is nothing but the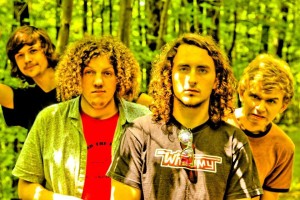 bombass shit of our indie Rock scene. Joose mixes wild lyrics, inventive and ingenious melodies and beats, with vicious musicianship that all makes for one of the coolest sounds I've heard.
Last but not least, we have Anthems of Apathy, a band that is as tight as tight can be, fusing multiple styles and genres with tremendous musicianship that comes through like mad. Made up of musicians with crazy skills that include Devon Brace on Drums, Jason "Jay" Oshlick on Bass Guitar, Andrew Roseman on  Rhythm Guitar, and Mike Iannotti on Lead Guitar, along with  Zach "Angel" Chylinski on Lead Vocals, Anthems of Apathy kicks major ass and is worthy of an award at any show.
With 21 of the hottest bands, over 60 of the most supercharged and talented musicians in the house, and all the power and energy of a nuclear blast all under one roof,  still isn't enough for the Blue Pike Awards.  This mega musical extravaganza on steroids will also feature live performances by three of the most kickass award finalists of the show, which will include, Spethz, Optimistic Apocalypse, and Teatime for Three.
This Sunday don't be any place else but the Blue Pike Music Awards! Support the scene, support the Community, support the musicians that rock your world every weekend and work their ass off to make Erie one the leaders of Indie music in the Country, and most of all come out and have the best time you could possibly have on a Sunday and help keep Erie real!
For ticket prices, advanced tickets, and more information on the Blue Pike Music Awards, please visit www.bluepikeawards.com. For booking contacts, show dates, and more information on any of the bands and performers mentioned in this article, please click on the names below to visit their Facebook pages.
Alternative 

Electronic

Urban

Acoustic/Solo

Hardcore

Punk

Metal

Jam

Rock