Arts For Everyone: Weekly Event Update
COMING THIS SPRING: Get ready for the new season of classes at the RED BARN GALLERY! A partial list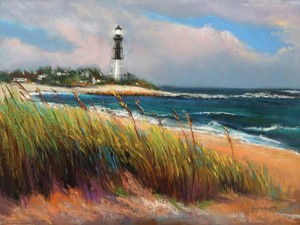 of classes being offered by the A4E Artists during the upcoming season include: fabric arts, woodcraft, watercolors, drawing, zentangle, jewelry-creation, decorative wreaths, nature photography, fly-tying, and several others! For a complete list and schedule of classes, please contact gnowack@windstream.net. Classes will fill-up quickly!
ARTS FOR EVERYONE: Is now accepting applications for new Artists working in various three-dimensional media: woodworking, pottery, ceramics, stained glass, sculpture, and other media. Plan NOW to become a part of the greatly expanded RED BARN GALLERY & ART COMMUNITY opening this coming Spring. For an application, contact gnowack@windstream.net, or phone 814-795-6888.
CAROUSEL CARVING DEMONSTRATIONS: Join Carousel Artist, George P. Nowack for a series of demonstrations in the art of carving Carousel animals as he recreates an exact replica of the Mueller Lion which rode the Carousel at CONNEAUT LAKE PARK from 1910 till the 1980's. Also, plan to attend the formal unveiling of the Lion next Spring at the Red Barn Gallery & Studio, 12810 Foust Road, Conneaut Lake, PA.  For a schedule of appearances, or to schedule a carving demonstration for your organization or event, please contact  (814)795-6888, or email gnowack@windstream.net.
MEADVILLE'S HISTORIC MARKET HOUSE: View the newest Creations by A4E Artists now on exhibit at the Gallery located on the first floor of the historic Meadville Market House. Selections include works by more than 20 A4E Participating Artists including the magnificent hand-spun weavings of Judy Hanninen, the crystal glass sculptures by Becky Schellhaas, and the most recent creations by Jan Werneth, Terry Werneth, and Carolyn Nowack. Also included are works by the newest A4E Artist, Tricia Patten, paintings by Don O'Day, the fabric art of Cheree Frizzell,  and the hand-carved Carousel animals by G. Nowack. 910 Market Street, Meadville, Pennsylvania 16335. Hours: M-F,  10:00am – 6:00pm; Sat, 8am-4pm.
RALPH MILLER JEWELERS AND GALLERY: Join the excitement at Ralph Miller Jewelers & Gallery, 28 West  8th St. featuring New Creations by: RMJ Jewelry Artists (Carrie Magee, Liza Magee, Sally Griffin, Janice, Paul & Daniel Niebauer),  plus "Art 4 Everyone" Artists (Carolyn Nowack, Terry & Jan Werneth, Victoria Norvaisa), local Oil Painter,  Diane Wenzel Pierce, and Palm Springs, CA Ceramic Artist, Greg Lee Carlson. For more information:  Contact RMJ on their toll free number: 1 (888) RMJ-DIAS  or via Contact at:  www.ralphmillerjewelers.
ERIE PLAYHOUSE YOUTH THEATRE: "Disney's Alladin Jr.,"  January 18th, 2:00 PM. Join Aladdin and fly to the land of Agrabah, City of Enchantment, where every beggar has a story and every camel has a tail! Filled with magic, mayhem and flying carpet rides, audiences' spirits will soar with excitement in this Academy Award-winning Disney musical. Call the Erie Playhouse Box Office for tickets at 814-454-2852 
NPAA HOLIDAY SHOW: Gannon University's Schuster Gallery, through 2/10/2014.
GLASS GROWERS GALLERY: New Works by Ben Gibson & Denise Romecki . Mon-Sat, 10am-5pm; Sun, 1-4pm. Glass Growers Gallery, 10 E. 5th St., Erie. www.glassgrowers.com.
GMEINER ART & CULTURAL CENTER: 45th Anniversary Exhibit featuring the works of Arthur Gmeiner, through 1/25/2014. Gallery hours are 2-5PM, Mon-Sun. 134 Main St., Wellsboro, PA 16901.
CRARY ART GALLERY: "Interbeing," figurative drawings, watercolors, and oil paintings by Cambridge Springs artist, Jan Lutz. "Nostalgia Revisited," detailed classical paintings of contemporary decay and decline by Corning, NY painter and art professor, David Higgins. Free and open to the public. Located at 511 Market St., Warren, PA. More info: call 814 723-4523 or visit www.crarygallery.org.
INDIANA ART ASSOCIATION: Attention Artists!! We are looking for interested members to display work at Calvary Presbyterian Church. Perhaps if you have work coming down from Open Arts you would be interested in displaying it and/or more of your work at Calvary. There is also the option of a show displaying work from several artists if enough interest from members is shown. Please contact Trish Dodson if you are interested at pdodson@comcast.net
Also, visit the The Artists Hand Gallery for their 2nd Annual Quilt Invitational, January 7, 2014 – February 1, 2014.
3RD STREET GALLERY: Book release event, "Haikus and Other Poems," by Ian Ebbitt. Opening event is 1/25/2014, 2-6PM. 3rd Street Gallery, 220 Third Street, Carnegie, PA 15106. 412-276-5233. www.3rdstreetgallery.net
Art, Craft & LifeStyle Show at The Mall at Robinson (Pittsburgh): Thursday, Jan 23 10:00a to 9:00p. Visit The Mall at Robinson, January 23-February 2, 2014, and shop from exhibitors offering a selection of handmade art and craft creations and for the latest trends and ideas to enhance your home and lifestyle. Exhibitors located throughout the mall and available during regular mall hours. Exhibitor space still available. For more information contact Huff's Promotions at (330) 493-4130.
VENUS, EVE, AND MADONNA: Juried Art Exhibition, through January 17th 2014. Opening Reception:
Friday, November 22nd, 2013, 6-9 pm. International Images, Ltd. 514 Beaver Street, Sewickley, PA 15143.
PITTSBURGH SYMPHONY: Known for her superb, tightly controlled musicianship, award-winning French pianist Hélène Grimaud joins the Pittsburgh Symphony Orchestra to perform. Friday, Jan 31 8:00pm, Heinz Hall, Pittsburgh.
MANCHESTER CRAFTSMENS GUILD: MCG Youth & Arts offers art classes for adults as well as youth. Take the time out of your busy life to pause, connect and create in one of Pittsburgh's best art facilities.Beginning Jan 7, MCG will offer the following classes: Art Deco in Photoshop, Functional Pottery,  Creative Darkroom. To register, call call Rose Mary Gubser at 412-322-1773 x302. http://mcgyouthandarts.org/gifts-from-the-guild
PITTSBURGH ARTS & CRAFTS SPRING FEVER FESTIVAL: Monroeville Convention Center, March21-23. For an application or more information, visit www.familyfestivals.com, or call 724-863-4577.
THE ARTS BUSINESS INSTITUTE: Presents its  2014 Winter Workshop in Philadelphia at the Buyers Market of American Craft. Please join us January 18-19, 2014 for this intensive learning opportunity! The two-day program is packed with information and practical business knowledge for artists and craftspeople who want to move their small business to a higher level. For info and reservations, contact Carolyn Edlund, Executive Director, ArtsBizInstitute@gmail.com, (410) 977-2915.
NORTH SHORE ARTS ALLIANCE ANNUAL MEMBER SHOW:  Through 1/25/2014; Sat & Sun, 11am-5pm. Sensory Gallery/Winery, 10599 W. Main Rd., Ripley, NY. For info, contact (716)736-2444, Robert@sensorywinery.com.
TRIA GALLERY: Presents  the artworks of  Clara Fialho, through January 18, 2014. 531 West 25 Street, ground floor suite 5. info@triagallerynyc.com / 212.695.0021. Tuesday – Saturday, 11:00 – 6:00. www.triagallerynyc.com
PANGEA:  An exhibition of work by artists participating in NYFA's Immigrant Artists Program (IAP). Exhibition Dates: through January 17, 2014. New York Foundation for the Arts, 20 Jay St., Suite 740, Brooklyn, NY.
NOW APPEARING: Join A4E friend, "Big Tony" and all the members of the Sofa King Cool Band for an evening of musical entertainment at one or all of the following:  January 18 – The Anchorage, Jamestown PA; January 25 – The New Manhattan, Hubbard OH; February 1 – American Legion, Titusville PA; February 28 – FRIDAY Ray's Hot Spot, Marienville, PA. For more info, visit the Sofa King Cool Band page on Facebook.
DESIRE AND RED WINE, A LIFE'S JOURNEY: A new and exciting book publication by A4E Artist, Victoria Norvaisa, now available at the A4E Market House Gallery, Market Street, Meadville PA Get your copy NOW… Only $15.00! This exciting novel can also be ordered at Amazon.com, Barnes & Noble, or Books1-2-3 in soft cover or hard cover format, and e-books on Kindle and Nook Call 814-795-6888 for info. Also, check out Vicky's new website: www.VictoriaNorvaisa.com
THINK YOUR LIFE INTO ACTION: A new  book by A4E Friend, Brenda Basham Dothage,  is available at Barnes and Noble and Books-a-Million in addition to www.amazon.com and www.createspace.com/3843511."These methods are PROVEN to be extremely effective and WILL produce positive life-changing outcomes".  For more information visit http://www.facebook.com/thinkyourlifeintoaction. 
WEBINARS, WORKSHOPS, GRANTS: 
Free Spring Artists Residency in México/360 Xochi Quetzal: Free Artist and Writers Residency Program. 360 XOCHI QUETZAL is a FREE one month artist residency located in Chapala, Mexico on the shores of the largest lake in Mexico. Our Spring Residency is May 1 – 31, 2014. The next deadline for international visual and fiber artists, writers, photographers and musicians is January 18, 2014 and you may apply through CAFÉ,
http://www.callforentry.org/. Please visit our website for more detailed information: http://www.deborahkruger.com/1/art-residency.html,  or write to us at residency@deborahkruger.com 
PAINTING IN ITALY, A SPRING SOJURN:  Are you thinking about the warmth of Umbria and Tuscany, maybe imagining the sun-drenched ochre colors of Roman buildings or the beauty of light on the Cinque Terre?
Well in case you are, this is just a reminder that the Art Sojourn for Italy is on for May 17 to June 2. For info, visit  www.briankeeler.com,  or contact Brian Keeler bkeeler@epix.net for a free brochure. The deadline for registration is coming up on the first of February.
NEW YORK FOUNDATION FOR THE ARTS: NYFA's online application for the 2014 Artists' Fellowships
is now open. Please go to nyfa.org to apply and to review Application Guidelines. The following categories will be reviewed during the 2013 – 2014 cycle:  Digital/Electronic Arts, Crafts/Sculpture, Non-Fiction Literature, Poetry, Printmaking/Drawing/Book Arts.  DEADLINES: February 10, 2014 at 11:59 p.m., Crafts/Sculpture, Digital/Electronic Arts; February 11, 2014 at 11:59 p.m., Nonfiction Literature, Poetry, Printmaking/Drawing/Book Arts. Artists' Fellowships are $7,000 unrestricted cash awards made to individual originating artists living and working in the state of New York. Grants are awarded in 15 artistic disciplines, with applications accepted in five categories each year. Since the awards began in 1985, NYFA has awarded over $27 million to over 4,400 artists.
Peer review panels will select up to 100 Fellows this year based on artistic vision, the goal being to buy recipients creative time to continue making work. The Fellowship award is free for artists to apply! 
FOCUS ADVENTURES: Join Karen Schulman,  Focus Adventures and Strabo Photo Tour Collection
for a Photo  and Cultural Adventure in 2014 Morocco –Bhutan –Ireland – Ecuador.  For more information, contact/visit Karen Schulman, Focus Adventures, PO Box 771640, Steamboat Springs, CO. 970-879-2244, Studio or 970-846-3774, Mobile. Email: karen@focusadventures.com or visit http://phototc.com/leaders/karen-gordon-schulman. 
CALLS FOR ARTISTS/OPPORTUNITIES:
                (For more information on the following opportunities, please contact gnowack@windstream.net.)
NEOTERIC ABSTRACT II is a thematic exhibition dedicated to abstract art. The exhibition will be held at the Limner Gallery, April 10 – May 3, 2014 and is open to all forms of abstraction, from the geometric to the lyrical, from the precise to the raw. $2600 in Direct Art publication awards will also be presented to three artists. Contact: Tim Slowinski, 518-828-2343.
FIRST STREET GALLERY – 2014 NATIONAL JURIED EXHIBITION: Exhibition: June 26 -July 19, 2014 Entries start: Jan. 1, 2014 – Open to U.S. resident artists 18. Exhibition: June 26 -July 19, 2014. Entries start: Jan. 1, 2014. Open to U.S. resident artists 18 years or older. Juror: Jed Perl – art critic for The New Republic; reviews and articles for Vogue, The New York Times Book Review, Harper's, and The New Criterion, among others. Entry fee: $35/1-3 works, $5/ea. additional work. Eligible works: oils, acrylics, watercolors, pastels, drawings, prints, mixed media, photography and sculpture. Online applications only. Prospectus at: http://firststreetgallery.net/NJEprospectus14.html. Contact: NJEinquiries@firststreetgallery.net;  646-336-8053.
Professional Artist: Calling all artists! Professional Artist is looking for the most inspirational art studios across the country. Submit the best photos of your studio to http://bit.ly/pastudiosearch2013, and your shots could be published in the April/May 2014 issue of Professional Artist. 
SPACES World Artist Program Coordinator: SPACES seeks an outgoing, dynamic, innovative SWAP Coordinator to oversee all aspects of the SPACES World Artists Program (SWAP). Duties include, but are not limited to hosting visiting artists, overseeing the SWAP budget, consulting with artists about their projects, being an advocate for SPACES and visiting artists, working with the SWAP Committee, writing about art, copy editing, facilitating publications, coordinating interns and work-study students, keeping the mood light, writing grants, and working with other staff as needed.  Please submit cover letter, resume, 500-word art writing sample, and contact information (phone, address, email) for three professional references to Martha Loughridge, Interim Executive Director at swap@spacesgallery.org. Applications will be accepted until the position is filled.
Artist Instructors: The Studio offers three semesters annually of day, evening and weekend classes in contemporary and traditional craft media for adults and teens. Artist instructors interested in sharing their enthusiasm and expertise with students in The Studio are asked to provide a class proposal, samples of your work, and references. Instructors must possess excellent organizational, communication, and teaching skills. For more information or to submit materials please contact the Education Department at 412.261.7003 x 25 or email thestudio@contemporarycraft.org.
Society For Contemporary Craft: Exhibitions at SCC are scheduled one to two years in advance and are thematic or media specific. Most are invitational, however there are some juried opportunities available. Artists who would like to be considered for future exhibitions should send six slides or digital images, an artist statement, resume and support materials to: Kate Lydon, Director of Exhibitions, Society for Contemporary Craft, 2100 Smallman Street, Pittsburgh, PA 15222 Phone 412.261.7003 x 15. exhibitions@contemporarycraft.org
W2S series 2015 Call for Artists: United States Mint Call for Artists: Seeking Artists to Design United States Coins and Medals. The designs on United States coins and medals are more than simple illustrations on small metal discs; they are expressions of the values, aspirations, and shared heritage of our Nation. They serve as illustrations to the world of the essence and the story of America. The United States Mint is seeking artists interested in taking coin and medal design in new directions and trying new approaches as part of our endeavor to ensure that the designs on United States coins and medals are of the highest quality to best represent our country for years to come.
Living Cities Design Competition: The Living Cities: Residential Towers for the 21st Century Design Competition challenges architects and engineers (preferably in collaborative teams) to develop an original design for modern, urban residential living that makes use of structural steel framing systems. We challenge you to design maximum column-free floor areas with reduced floor assembly thicknesses (acoustical considerations are essential), enclosed with an energy efficient curtain wall system that emphasizes the frame's slenderness, strength, and transparency, as well as natural ventilation and the residents' access to fresh air. The winning design will demonstrate a high degree of expression and creativity in fulfilling the program requirements, in accordance with the specific design guidelines.
Call for Artists: Satellite Gallery is an exciting, cutting edge new gallery opening up in the Collinwood area, and is looking for large scale artwork for the EXTERIOR of the building as well as the interior. Art will be hung on the outside of the building in a salon style fashion. Art for the interior of the gallery can be sound, digital media, or performance based.
Welders Needed for New Installation Gallery, VACANCY/NO VACANCY: Waterloo Arts (formerly Arts Collinwood) invites members and non-members to submit artwork for a juried exhibition that celebrates the transformative process of urban renewal and reuse. Work will be accepted that best exemplifies the theme of VACANCY/NO VACANCY
OPPORTUNITIES IN NORTHEAST OHIO: 
Art by the Falls – Valley art Center – Deadline January 31, 2014
Satellite Gallery Call for Artists – no deadline
Graphic Design Manager – Cleveland Institute of Music
Artist Assistant Internship (View all arts Internships courtesy of NEOintern
Development Director – Contemporary Youth Orchestra
Events Coordinator – Cleveland Institute of Music
Administrative Assistant – Weathervane Playhouse
40 Apprentice Positions available for students – ArtWorks Afterschool – Center for Arts-Inspired Learning (Formerly Young Audiences)
Dean of Arts & Sciences – Columbus State Community College
EMPLOYMENT:
Executive Director at Ohio Arts Council (OAC) – Deadline January 31, 2014
January Arts and Culture Roundtable with Positively Cleveland
Bring a colleague to CPAC's January 24 Arts and Culture Roundtable with presenter David Gilbert at the Cleveland Convention Center. As Positively Cleveland ramps up a campaign to capitalize on the unprecedented $2.7 billion investment in visitor-related projects, Gilbert will discuss aspects of the campaign and how arts and culture will play a role 
Calling All Amateur Photographers. Send your pictures of the Pymatuning Lake area to news@andoverohio.com.  We are looking for pictures displaying fun around the Pymatuning area. Camping, fishing, shows, and more apply. Please do not send any obscene and/or offensive content. If your picture is selected for use on our website we will add your name to the photo unless told other
ADDITIONAL REGIONAL EVENTS 
Through Feb 5. / Songwriters Workshop.
A great opportunity to connect with musicians, both local and from abroad. 7-9pm. Boxers Cafe, Huntingdon. 814-643-5013 814-643-5013 http://boxerscafe.com
Jan 14-Mar 29. / Frank Lloyd Wright's Samara: A Mid-Century Dream House.
Offers visitors a unique behind-the-scenes look at the creation of an architectural masterpiece. This traveling exhibit explores the relationship between an architect and his clients as they worked together to create one family's definition of an American dream home. The Gallery at Penn College, Williamsport. 570-320-2445 570-320-2445, www.pct.edu/gallery
Jan 18-19. / Bluegrass Festival.
This great weekend includes tons of incredible entertainment, drawings, jam sessions and more. Days Inn, Meadville. 814-337-4264 814-337-4264.
Jan 19. / Wild About Art: Bottle Cap Critters.
Create recycled art and turn unwanted bottle caps into little creatures for refrigerators and pins for clothing. Age 7 and older. 1:30-3pm. Preregistration required. Adm. Wildwood Park, Harrisburg. 717-221-0292 717-221-0292, ext. 1, www.wildwoodlake.org
Through Feb 2. / Burton Morris: Two Decades of Pop Art.
Nearly 50 works of art, including early art and drawings from Morris' childhood, signature painted works, product lines such as his Pittsburgh ties and more. Senator John Heinz History Center, Pittsburgh. http://heinzhistorycenter.org
Through  Feb 9. / 18th Annual Regional Juried Art Exhibition.
The exhibition is renowned for its freshness and energy in the art of emerging young artists and for the dazzling presentations of established artists. Southern Alleghenies Museum of Art, Ligonier. 724-238-6015, www.sama-art.org/
Through Feb 14. / Second Friday Art Walk. The free, self-guided tour will focus on local galleries, cultural venues, restaurants and local shops. 5-9pm. Downtown Clarks Summit. 570-586-3363 570-586-3363 FREE  , www.artscota.org
Jan 19. / Wild About Art: Bottle Cap Critters.  Create recycled art and turn unwanted bottle caps into little creatures for refrigerators and pins for clothing. Age 7 and older. 1:30-3pm. Preregistration required. Adm. Wildwood Park, Harrisburg. 717-221-0292 717-221-0292ext. 1, www.wildwoodlake.org
Jan 24-Apr 27. / The Art of the Build: Rods & Kustoms. The display focuses on individuals who have personalized their rides, as well as on the rolling art they have created by transforming their vehicles. Adm. AACA Museum, Hershey. 717-566-7100 717-566-7100, www.aacamuseum.org
Jan 25-26. / Ligonier Ice Fest. Enjoy ice carvings, shopping, food and music. Downtown Ligonier. 724-238-4200 724-238-4200
Jan 25. / Marienville Winterfest. Giveaway drawings, a Chinese auction, good food, a chili cook-off, children's games, bingo, a scavenger hunt, a snow sculpture contest, sky lanterns to heaven at 5pm and a snowmobile torchlight parade at 7pm. 10am-7pm. Building and grounds, MACA Building, Marienville. 814-927-8218 814-927-8218, http://forestcounty.com
Jan 25. / Winter Concert.
Now in its 18th year, the growing West Chester Area Community Chorus includes more than 125 choral members. The concert will feature a variety of musical arrangements, including Broadway, pop, folk, classical, spirituals and more. 3pm. Adm. Auditorium of West Chester East High School, West Chester. wcacommchorus@comcast.net, www.westchesterchorus.org
Feb 1. / Wild About Art: Recycle Plastic Bags Into Yarn.
Learn how to make balls of yarn from plastic bags. 1:30-3pm. Adults and youths ages 12-16, if accompanied by an adult. Preregistration required. Adm. Wildwood Park, Harrisburg. 717-221-0292 www.wildwoodlake.org
Feb 7-Mar 2. / Annual Invitational Exhibition.
This year's exhibit is based on the theme of pop art. Over 50 local artists will show new works. Tuesdays-Saturdays 10am-4pm, Sundays 1-4pm. Adm. The Demuth Museum, Lancaster. 717-299-9940, www.demuth.org
Feb 7-23. / Crystal Cabin Fever: Around the World in Ice.
Check out the amazing ice displays all sculpted from over 100 tons of ice. There will also be ongoing live ice carving shows, professional ice competitions and much more. Sculpted Ice Works Factory, Lakeville. 570-226-6246, www.crystalcabinfever.com
For more  information on all events, contact George P. Nowack, at gnowack@windstream.net or 814-795-6888 or find us at www.facebook.com/artsforeveryone. 
Peace and Joy be with You!
George
" So what will matter? How will the value of your days be measured?
  What will matter is not what you bought, but what you built…not what you got, but what you gave."