Educator Paul M. Buckley To Give Keynote Address in Celebration of the Life and Legacy of Dr. Martin Luther King Jr.
Allegheny College will commemorate the life and legacy of Martin Luther King Jr. on Monday, Jan. 20 with a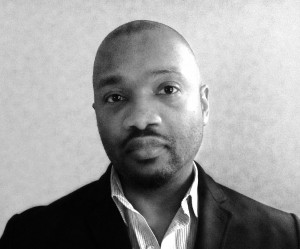 keynote presentation by educator Paul M. Buckley. The public is invited to Buckley's presentation, "Civil Rights and Its Challenge to Higher Education," at 11 a.m. on Jan. 20 in Ford Chapel.
His talk is also part of the college's Year of Civil Rights, which celebrates the 50th anniversary of the Civil Rights Act and explores the state of civil rights, broadly defined, in our world today.
The program to celebrate Martin Luther King Jr. Day will also include a day of service on Jan. 18; an interdenominational worship service at 11 a.m. and a gospel celebration at 3 p.m. on Jan. 19 in Ford Chapel; and workshops by students, faculty and staff throughout the day on Jan. 20.
Paul Buckley is an assistant dean of undergraduate students at Dartmouth College. As a Fellow at Dartmouth's Gender Research Institute, he conducts research that examines the intersections of race, faith and constructions of masculinity in the African American community.
Buckley was instrumental in founding the Office of Institutional Diversity at Andrews University and co-founded the award-winning WellsLink Leadership Program and the Multicultural Empowerment Network for men of color at Syracuse University.
He earned his undergraduate and master's degrees at the University of Albany, State University of New York, and a Ph.D. in the cultural foundations of education from Syracuse University.
He has contributed a chapter to the forthcoming book "Race, Trayvon Martin, and American Justice: Writing Wrong."
A complete schedule for the college's observance of Martin Luther King Jr. Day can be found on the website of the college's Center for Intercultural Advancement and Student Success: http://sites.allegheny.edu/ciass/.
More information on Year of Civil Rights events at Allegheny College, including a reading by inaugural poet Richard Blanco on January 30 and an undergraduate conference on March 28 and 29, can be found at www.allegheny.edu/200.