GM Sophomore & Addams Family's Fester to Shave for a Cause
A General McLane High School sophomore is making the most of his role in an upcoming musical.
Kellen Smith, who plays Uncle Fester in the General McLane High School's upcoming musical, The Addams Family, will shave his head during a school-wide assembly on Monday, November 12, 2018.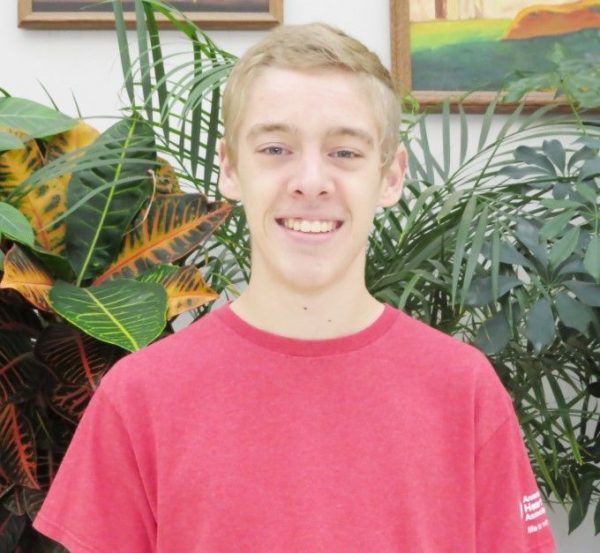 Smith's shaving will accomplish two purposes: he will be getting into character for his role in the play, but more importantly, he will help raise money for Linked By Pink.
General McLane High School's Vocal Music Program is hosting a raffle in advance of the assembly, which takes place in the General McLane High School gymnasium at 2:45 p.m.
Raffle tickets cost $3 each or three can be purchased for $5. The first-place winner of the raffle will receive two Addams Family tickets, an Addams Family t-shirt and serve as the role of Assistant Barber during the assembly. The second-place raffle winner will win two Addams Family tickets and the third place will win two Addams Family t-shirts.
To purchase a raffle ticket, contact General McLane High School at 814-273-1033.
All proceeds will benefit Linked by Pink.   Linked By Pink is a local 501(c)(3) non-profit organization consisting of Erie area survivors diagnosed with breast cancer before the age of 45. The organization provides emotional and financial support for young women diagnosed with breast cancer within a 45 mile radius of Erie, Pennsylvania.
Tickets to The Addams Family, which has been selected as this year's high school musical, went on sale last week. The musical takes the stage at General McLane High School from November 15-18, 2018.
Outside of Smith, the cast includes Ryan Hess (Gomez), Cassidy Comer (Morticia), Madi Wager (Wednesday), Carter Willis (Pugsley), Jayda Plonski (Grandma), Derek Rafeew (Lurch), Logan Miller (Mal), Taylor Thomas (Alice) and Samuel Petkac (Lucas).
Tickets are $8 for students, $10 for general admissions and $15 for a limited number of "RIP Seating", which are the first 8 rows of the center section (about 120 seats per night).
The tickets are available to purchase online by visiting generalmclane.org or by calling the General McLane High School office at 814-273-1033 ext. 1900. Showtimes are 7 p.m. on Thursday, Friday, and Saturday; 2 p.m. on Sunday. The show does have some mature themes (PG) and may not be appropriate for younger audiences.
This musical is presented through special arrangement with Theatrical Rights Worldwide (TRW). All authorized performance materials are also supplied by TRW.
Similar to previous General McLane High School Theatre performances, last year's performance of The Little Mermaid was completely sold out. The General McLane Broadway Dinner, which has produced 120 performances to more than 32,200 people over the last 34 years, is held annually in the spring, and the most recent performance incorporated more than 220 students in some capacity.
General McLane High School was selected as a GRAMMY Signature School Semi-Finalist in 2014. General McLane High School music teacher Bruce Yates was selected as a quarterfinalist for the 2016 Music Educator Award, presented by The Recording Academy® and the GRAMMY Foundation.
General McLane School District is dedicated to making the arts an integral component of the District's curricular and co-curricular programs, which has made General McLane home to one of the most competitive arts programs in Erie, PA. Art shows, musicals and dramas, as well as the Broadway Dinner and choral and instrumental concerts are all part of the McLane Advantage, which is available to tuition students outside of the District.
To learn more about General McLane School District, visit generalmclane.org.