Penn State Behrend to Celebrate Martin Luther King Jr.
Week pays tribute to King's legacy and accomplishments
Penn State Erie, The Behrend College, will pay tribute to Martin Luther King Jr. with a week of events and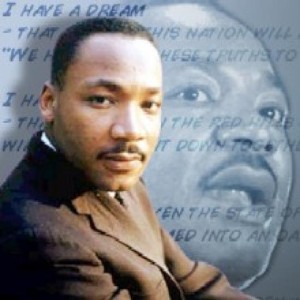 activities beginning Monday, Jan. 20.
The program begins in the morning with the "I am His Dream" March. Penn State Behrend students, faculty and staff are encouraged to join the Association of Black Collegians for a march around campus to honor King's legacy. The march is also a fundraiser as ABC students will be raising money for local high school students to help with expenses related to their college application (SAT, admission fees, etc.). Registration begins at 10 a.m. at McGarvey Commons, and the march starts at 10:30 a.m.
The following events are also free and open to the public:
Monday, Jan. 20:             "Incognito." Acclaimed author and performer Michael Fosberg shares the story of his personal journey to discover himself, his roots, his family and the difficult history behind the tragic American complexity of "race."
                                           Campus Family Luncheon, 11:30 a.m., McGarvey Commons
(Presentation begins at noon). 
Tuesday, Jan. 21:             Students and MLK Commemoration Committee members will visit the Early Learning Center and hold activities with the children related to MLK.
                                           Early Learning Center, 3:30 p.m. 
Wednesday, Jan. 22:        "The Butler." The Lion Entertainment Board presents the story of White House butler Eugene Allen, who witnessed great social change while serving eight different presidents over 30 years.
                                           9 p.m., Reed Auditorium
(The film will be shown again at 9 p.m. Thursday, Jan. 23, and at 10 p.m. Friday, Jan. 24, and Saturday, Jan. 25.) 
Thursday, Jan. 23:           "Who's Cooking What?" The MLK Committee will partner with the Erie City Mission to help serve lunches to needy families. The committee will fundraise to purchase the ingredients, and students and volunteers will then serve the food to families.
                                           8:30 a.m., Erie City Mission 
Penn State Behrend's Dr. Martin Luther King Jr. Annual Commemoration is sponsored by the Office of Educational Equity and Diversity Programs and the Student Activity Fee. For more information, call 898-7101 or email DiversityBehrend@psu.edu