By Jenna Croyle
One of the most unique and avant-garde genres of music in the scene today is the Punk Rock genre because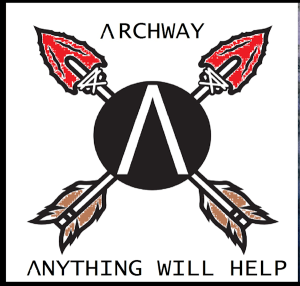 of its diversity, raw sound, and real life enthusiasm that flows like a raging river through not only the Musicians who create the music, but through the fans who love it as well.
With the greatest of enthusiasm, a sound that is larger-than-life, and a true gift for music, this week's featured band, "Archway" delivers aggressive Punk Rock that is nothing short of brilliant.
Though very high-energy, the music of Archway is always emotional and heartfelt and comes through with crisp and clear musicianship that is completely captivating.
Made up of Tommy Shannon and Brent Kytchak on Guitars, Taylor "Bean" Bean on Bass Guitar, Joshua Studnicki  on Drums, along with Chad and Shane Kilgore on Lead Vocals, Archway is a devastating six piece musical mash up of monster talent and passionate power.
The one-two punch of Shannon and Kytchak on Guitars is a wonderful blend of melodic harmonies and driving rhythms that are as charismatic as they are musically pungent, and as talent rich as they are poignant.
Taylor Bean's Bass lines are rock hard and dead on, and with a clear gift for the instrument, and music as well, Bean offers beats that blow you away.
The stick work of Joshua Studnicki is hard-hitting and rapid fire when needed, while being very melodic and rhythmic throughout his performances. Studnicki is a very talented musician,  always the consummate Drummer, and an energetic performer to say the least.
Sharing the Lead Vocals, Shane and Chad Kilgore show off not only their phenomenal harmony, but their versatility as well. The Kilgore brothers play off each other with superb contrast in both style and musical diversity as the two deliver high throttle performances with an amazing flair for delivering the very well written lyrics of the band's music.
With impressive and grand guitar work, energetic and blistering Drums, solid and crushing Bass lines, along with devastating Vocals,  Archway blurs the genres and blends the sounds for a real and raw mix that is today's Punk Rock music.
For original Rock at its finest, Punk music at its most passionate, and the most high-energy performance you could hope for, check out the next Archway show, it's an experience you'll be glad you had.
For more information on Archway, their show dates and booking information, please visit their Facebook page.