This Weekend's Supersized Bicentennial Hot Spot
Perry 200 Event and the Groove at the Casino Clubhouse
By Terry Pentelli
This Saturday May 25th, Erie commemorates the founding of the great City of Erie with the Perry 200 Grand Patriotic Parade that will travel a 1.8 mile route, from west on 12th Street, and from Cherry to 3rd and State Street through downtown Erie. After the Parade, Erie's Freshest band, The Groove hits it hard and rattles the walls at what has now become known as the Perry 200 After Party.
This historic parade will feature over 20 Marching Bands, including a Mummer's String Band from Philadelphia, bands from Canada, and the 10-time World Champion Junior Corps, The Cadets. In addition, numerous floats and marching units that will include Erie's diverse, ethnic communities and civic organizations are also expected, as well as re-enactment groups, antique cars, along with many other attractions.
Also, as often seen in the Rose Bowl or Macy's Parades, the Grand Patriotic Parade will feature giant helium-filled cartoon and patriotic balloons, which haven't been seen in Erie in nearly 18 years.
Leading the parade will be Erie's Superstar dance guru, Brett Fallon along with a legion of Local Flashmobbers that will front both Erie Mayor Joe Sinnott and Pennsylvania Governor Tom Corbett. Also accompanying Fallon's Flashmob will be Erie's funkiest, most hard driving Soulful Rocking cover band The Groove.
These performances will be headed east down 12th to State with the Erie flashmob leading at 12:30, and the parade making special stops at all three judging stands with the last stop being at Perry Square. The Drum and Bugle Corps Groups will have a mega performance in Perry Square to finish the Parade Event.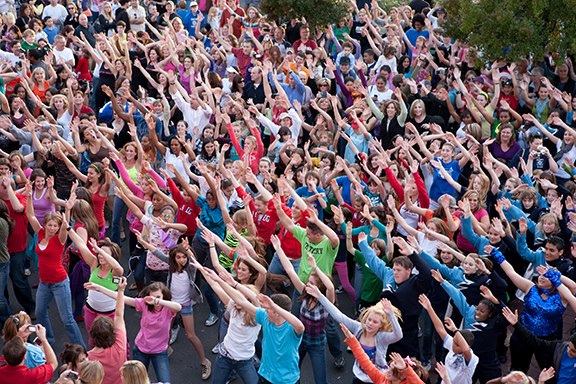 Among the groups that will be participating in this historic Flashmob will be Dance Elite* Performance Company, Lake Erie Belly Dance and team leader Carla Fleming, Nautilus and LECOM Zumba and team leader Peggy Schwab, Kristin's Dance Company with team leader Miss Kristin, Lake Effect Hoop Troop and team leader Jennifer Dennehy, Lake Erie Ballet and team leader Alethea Bodine, Zumba with Kristine and team leader Kristine Yurkovic, Erie Dance Theatre along with team leader Nate Johnson, Break Dancing and team leader Josh Martin, and of course Brett Fallon's Regular Erie Flashmobbers that will be enticing the audience to join in the Flashmob along the way.
When asked, how do you feel about having the opportunity to not only be a part of the parade but most impressively, having the Flashmob leading it in front of the Mayor and Governor, Fallon replied, "This is not a Brett Fallon Flash Mob but an Erie Flash Mob, so really Erie should be proud of itself for being that awesome to do something like this down the street and I am proud to be apart of it."
The Perry 200 Grand Patriotic Parade Flashmob is the kickoff to the summer Flashmob season which will also include performances headlining on the Main stage at the RIB FEST with The Groove, along with several "Relay for Life" events and many more events as well.
Since its first performance early last year, the Erie Flashmob has grown in both its popularity and appeal with not only people who want to join the Flashmob, but with local businesses and organizations who are bombarding Fallon with performance requests.
When asked, how do you account for the popularity and success of the Flash mob series, Fallon stated, "Flash mobs seem to have a spontaneous excitement that appeals to audiences and totally engages everyone involved. The Flashmob gives people the opportunity to really bust out of the reality of their lives and forget about their daily life for just a minute and become the superstar vision of themselves they have always wanted to be." Fallon went on to say, "I am really excited because I have designed this to be an ultimate flash mob experience, it is interactive so this means the audience can truly take part in this mob on site."
After the Perry 200 Grand Patriotic Parade has come to a close, the celebration doesn't stop there. Kicking off at 9pm The Groove will take the stage and rock the house at The Downs Clubhouse & Lounge.
Located on I-90's Exit 27, at 8199 Perry Highway Erie, the Downs Clubhouse and Lounge is housed in the Presque Isle Downs and Casino, and is host to many of the most talented and exciting musicians in the area.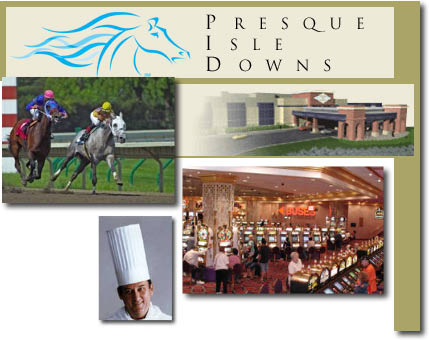 Presque Isle Downs and Casino boasts four lounges that include Zelda's, The Southside Bar, Backstretch Bar and The Downs Clubhouse and Lounge all offering your favorite spirits daily until 2am.
The Downs Clubhouse & Lounge features a beautiful year-round view of the racetrack and casual dining at its best, along with the best live entertainment every Friday and Saturday night. All Presque Isle Downs and Casino restaurant menus are Trans Fat Free.
As if all that wasn't enough, there are over 200 flat screen TV's between the Downs Clubhouse and Bar so that racing fans can watch and wager on the finest racing across the US and Canada.
As a special feature of this Saturday's Groove show at the Casino, a live taping of the show for the Brett Fallon Dance Party, a CAT TV program will be happening. Conceived early this year, the Brett Fallon Dance Party directly falls in line with the mission statement of Fallon's Dance Elite* Company, provide quality entertainment to those who typically wouldn't receive it, while providing an outlet for performers who might not otherwise have a chance to show the community their talent.
"I am excited because this is just yet another platform in which I can stay true to my mission. Because I have this platform, I have decided to add even more substance to this project by having interview segments on the show to talk to people of interest who are making a difference in the community."
The new live tapings of local bands is a cooperative effort between Dance Elite* Performance Company, Starlite Events by Design, and E R I Jams Magazine which will be launching a new segment to accommodate the joint effort called "E R I Jams Live" sometime this summer.
When asked, how do you feel about taking your TV show out of the studio and into venues with live tapings of bands and performers, Fallon replied, "Giving performers the opportunity to be platformed as themselves is not only a treat to the performers and myself but what I have found, it is what my audiences want."
Fronting The Groove, and whaling the rhythms and rhymes is Erie's own groove master, the 2012 Rock Erie Music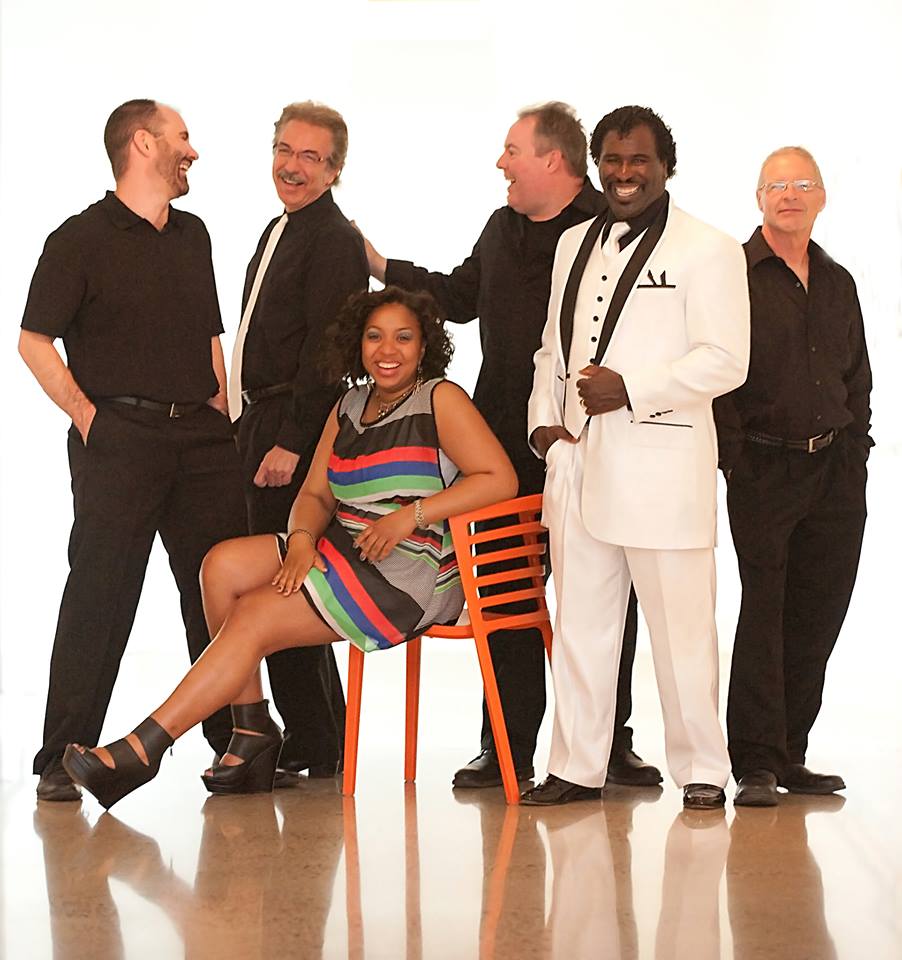 Award Winner for Best Male Vocalist and Five-time national Talent Quest Winner, Roy Hollis Jr. In addition, the melting pot of musical giants that make up The Groove include Tim Papotnik, Tony Ferrara, Paul Grenburg, and Jim Dowds, along with Erie Idol winner Brittany Morton.
The never-ending night of tunes, jams, and good times will blaze through the killer set list of The Groove, pouring out decades of gold and jamming on all the hits we know, love, and dance to.
The Groove lays down super smooth sounds and cranks out bitchin' covers of hits like "Billy Jean" by Michael Jackson, "Living in America" by James Brown, "Mesmerized" by Ja Rule, "Shining Star" by Earth, Wind & Fire, "Fame" by Irene Cara, "I'm Looking for a New Love" by Jody Watley, "Ladies Night" by Kool & the Gang, "You'll Never Find Another Love Like Mine" by Lou Rawls, along with "I'll Be Around" by The Spinners, and of course amazing renditions of "I Wanna Dance With Somebody" and "I Will Always Love You" both by Whitney Houston.
This Saturday Night don't miss the hottest show, with Erie's funkiest band, and the hottest spot of the weekend for a totally insane night of over the top energy and in your face Rock N' Soul.
For more information on the Perry 200 Grand Patriotic Parade, please visit their website. For more information on Brett Fallon's Flashmob, their performances and how to have a Flashmob at your event, please visit their website. If you would like to find out how to be a member of the Flashmob, simply visit www.BrettFallon.com, click "Erie Flash Mobs" and you can sign up there and join the Facebook Group.
For more information on The Groove, their show dates and booking information, please visit their website www.thegrooveerie.com.