WanderArt Launches Online Public Art Database
Public art belongs to all of us so they're bringing it online.
After months of photographing and researching art in the public space, a new San Francisco-based startup,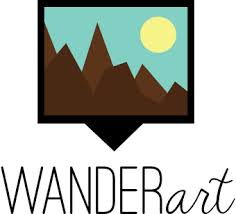 WanderArt, has launched an online database of art outside at WanderArt.org.
In an attempt to make art more democratic, WanderArt is building a comprehensive database of street art and public art, along with an app coming in February that will help people find all this art around them.
Blog features and the San Francisco Arts Commission's list of public art used to be the only ways to find art outside, but editorial selections aren't comprehensive and the city's list isn't consistently updated and doesn't include street art.
"The art that's outside belongs to all of us," WanderArt's founder Lindsey Davis said, "It doesn't matter whether a work was commissioned 100 years ago or spray painted last night, someone took the time to create it and we want to help people find it."
The WanderArt team walks down every street in each city they visit, photographing then researching all the art they come across. San Francisco's 7×7 square miles will be 'wandered' by March 2014, but all the Fisherman's Wharf, Telegraph Hill, North Beach, and Russian Hill artworks are already archived in the database.
San Francisco's residents and government are both so dedicated to the arts, making it the perfect place to start tracking visual art outside. The Public Arts Ordinance requires that two percent of every new public works project be set aside for public art, which means an endless supply of new art to document.
We're an art startup dedicated to making art easy – easy to find, easy to talk about, and easy to love. WanderArt is the online home of art in the public space and the discussions that surround it. Starting in San Francisco, we're turning the art we find into an app so we can guide others to it and hear what they think. When the app launches in February, everyone will be able to track the art around them and we'll be on our way to wandering art the world over.