Blue Pike Winners Barlow and Onewayness
By Lucas Scotts
In the third edition of Blue Pike in Review, we set our sights on two of Erie's most intriguing and show stopping acts, Barlow, winner of the Best Alternative band and Onewayness, for Best Electronica artist.
Barlow is a very gifted and creative group of four young musicians that take their music to transcendental levels of artistic integrity and musical inspiration.
With a Pop base feel, and an edgy and imaginative sound, Barlow has cornered the market on intense and dominative shows that put a particular emphasis on audience connection.
As an assembly of some of the most passionate musicians on the scene, Barlow is, Andrew Yadeski on Drums, JD Nowoczynski on Bass Guitar, Jay Scott on Guitar, and Ethan Oliva on Guitar and Vocals.
With very smart, well-crafted lyrics, along with great melodies and rhythms, Barlow churns out inventive original tunes like "Saint Walker", "Never", "In the Air", and "Fortuneteller" along with others that have already earned them a fantastic fan base.
Barlow plays every show as though it were both, their first and their last, delivering the highest levels of energy and enthusiasm, totally rocking the house and getting everyone in the groove.
As one of Erie's newest and most popular Alternative Pop bands, Barlow is absolutely on their way to making music history in Erie.
As an insanely talented Electronica Musician, Adam Holquist takes Electronica from art to fantasy with Onewayness,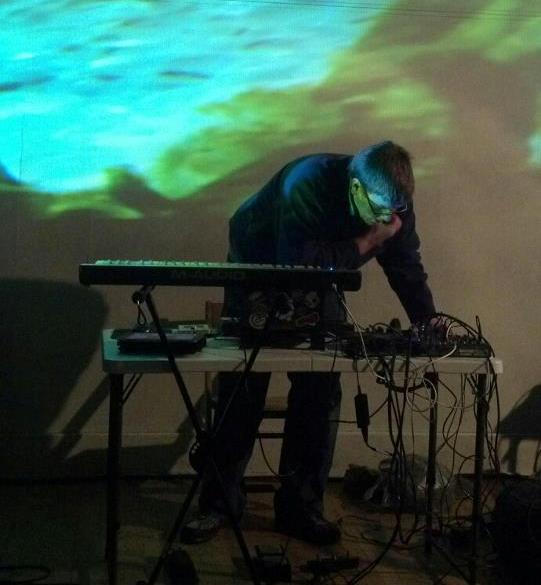 making a reality out of what could only have been imagined before.
Using a bevy of electric and acoustic instruments, along with software synths, and field samples, Holquist creates many of the most intriguing and ingenious music that one could ever hope to hear.
Blending timbre and textures of the post-rock genre with contemporary electronica using a variety of different techniques that expose the essence and identity of the music, Holquist creates superbly talented works of genius that are sometimes ambient, but always captivating and infused.
With a plethora of talent, a wealth of skill, and an abundance of passion and energy, Adam Holquist's Onewayness is a devastating musical force to be reckoned with, and without doubt, one of the most entrancing and distinctive musical experiences one could have.
Though they are of completely different styles and genres, both Barlow and Onewayness offer their audiences high energy, pure excitement, and talent squared, along with much more than you could ever expect from local artists and both offer must see performances every show.
For more information on Barlow, their show dates and booking information, please visit their Facebook page.  To find out more about Onewayness, booking information and show dates, please visit his Facebook page.
Please visit E R I  Jams next time when we take a look at Optimistic Apocalypse and Smoke & Mirrors as the last in our series on the 2013 Blue Pike Awards In Review.