The Little Shimmy That COULD
Did you know?
42 Women you know in Erie, PA are gathering to shimmy for SafeNet this Saturday, May 11th, at The MillCreek Mall, Center Court, at NOON.
As our closest friends and family, we are asking you for your donation to help us reach our lofty goal of $5,000.00 for the women and children in need at SafeNet. Together, we can help stop cycles of abuse for REAL FAMILIES right here in Erie, PA.  If you can't attend the event,
please give generously to our online cause,
and be sure to honor your loved one, or your shimmying friend, in your comments!  Your support truly inspires us to get out there and shimmy!!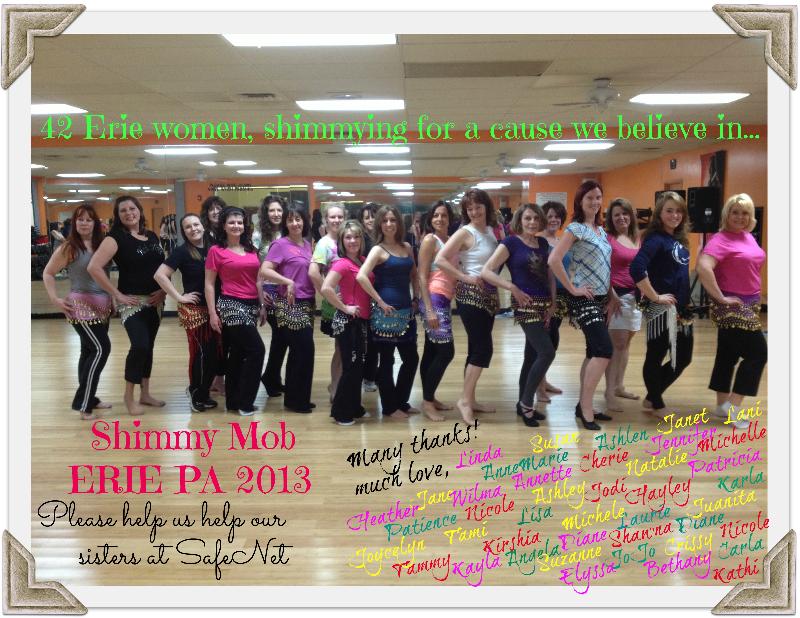 Thank you.  And may we please return your generosity someday soon. It is so warmly appreciated.
*YOU are making a difference for abused women and children in need, and you have a heart of "Shimmying" gold.
Xoxo
With Love, 
Carla Fleming & Shimmy Mob Team Erie 
Director, Lake Erie Belly Dance
cell: (814) 746-1804
www.TheFlemingSchool.com
info@theflemingschool.com
Like shimmying?  Join us in my Monday night belly dance class for more fun, technique, and breakdown.
Your first class is a FREE trial.  ~C
The Fleming School of the Arts / Lake Erie Belly Dance | 814-774-3558 misscarla@theflemingschool.com | http://www.theflemingschool.com / 9705 West Lake Road / Lake City, PA 16423